Building Wealth Through Real Estate Crowdfunding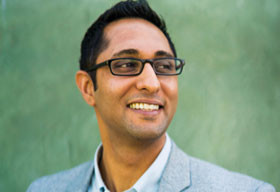 A huge determining factor in this growth is the Act's Title II, which eliminates the restriction on general solicitation. For the first time in nearly 80 years, small businesses and startups are able to advertise their offerings in a much more public way, making it "easier for a company to find investors and thereby raise capital." This legislation has especially helped real estate crowdfunding.
According to research from the University of Cambridge Judge Business School, U.S. investors used crowdfunding platforms to invest $484 million into real estate deals in 2015, more than triple what they invested the previous year. And real estate crowdfunding continues to be a dynamic industry, growing to an estimated $3.5 billion in 2016. Because of this, crowdfunding has become an appealing option for both investing and procuring capital in real estate.
From a wealth-building perspective, real estate crowdfunding offers unique opportunities for both individual and institutional investors, as well as the real estate sponsors using these platforms to raise debt and equity capital for their investments. Real estate, although a traditionally important asset for building wealth, has historically been inaccessible for many individual investors due to the high barriers of entry, such as lofty starting costs and time commitments for maintaining properties. Gaining access to private investments was also frequently a matter of having the right connections and a substantial amount of capital readily available.
Similarly, borrowers faced their own set of obstacles when trying to secure funding. Traditional bank loans for investment properties have become more difficult for sponsors to obtain, as lending restrictions have understandably tightened since the Great Recession.
Crowdfunding enables sponsors to access the funds they need in less time, avoiding missed funding opportunities
Hard money lending has long been an alternative, albeit a costly one, due to the inherently higher interest rates these loans carry. It appears real estate crowdfunding has filled the gap left by banks — and at a lower cost than hard money. Accordingly, real estate crowdfunding has allowed for the establishment of a symbiotic relationship between investors and sponsors. It generally offers better efficiency, accessibility, and transparency for both parties than existing alternatives.
Consider residential real estate investments. Individual investors wanting to invest in an apartment building or single-family rental property but may not have cash available to buy. And even if they do, they may not want to cope with the hassles that come with property ownership and management. Real estate crowdfunding solves this dilemma by allowing investors to invest passively in residential properties with as little as $5,000, all from the convenience of their laptop or tablet.
As a result, the investor reaps the financial benefits of owning a rental home without doing any legwork involved in managing the property. The average rental property yielded a 9.4 percent return in the first quarter of 2016, according to RealtyTrac. The S&P 500, by comparison, offered a net gain of 1.12 percent over that same period, illustrating residential real estate's value as a wealth-building tool.
Commercial real estate investments have also proven to be an important part of a wealth-centric portfolio. The National Council of Real Estate Investment Fiduciaries (NCREIF) Property Index reported an annual return of 8 percent for mature commercial real estate in 2016. Real estate crowdfunding has opened the door for investors wishing to see significant returns from investments in retail centers, office buildings, storage centers, and warehouses.
For sponsors, real estate crowdfunding offers the advantage of speed, often at a lower cost compared to other options. In real estate, there's no room for delays, and being able to tap into capital quickly and reliably is vital. Crowdfunding enables sponsors to access the funds they need in less time, avoiding missed funding opportunities. Oftentimes, a sponsor can raise capital in as little as a week. Technology is the primary driver behind the faster funding times, and it's also responsible for creating a more streamlined process overall.
In addition, real estate crowdfunding platforms can offer sponsors, not only debt capital but also equity capital. The latter type of financing is something banks have never addressed. Accordingly, sponsors can meet all of their financing needs through a single platform. Working with a crowdfunding platform increases visibility, making it easier for sponsors to attract new investors and manage relationships with their existing investor base.
Some of the most successful institutional investors in the world allocate 20 to 25 percent of their portfolio to real estate, and through real estate crowdfunding, individual investors now have the means to create similar diversification within their portfolio. And in turn, these investors can use crowdfunding to build wealth through real estate.
Looking ahead, I believe the horizon for opportunity will expand even further for investors and sponsors alike, as new platforms enter the arena and existing platforms develop new products and services. Such a crowdfunding marketplace can become an attractive option for those entering real estate investing.