Start-Up financing: What Entrepreneurs Need to Know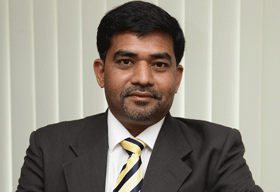 However, Indian entrepreneurs continue to face funding challenges due to a variety of reasons, whether they are in the seed stage, growth stage or expansion stage. It would but be prudent to develop a pitch report that can showcase the economic value of the business idea and its financial feasibility. This pitch report should demonstrate knowledge of the targeted product /service line, the size of the market, competitors, roadmap for the future, sales plan, associated expenditure and the pay-off period. By enumerating such details, every entrepreneur will have a clear idea about the kind of investment required at different stages and also the return on investment period.
Since the start-up life cycle has three distinct stages, entrepreneurs will require a diversified strategy for each of those stages. Following are the different funding strategies that start-ups can look at:
Seed Funding:
Seed funding is the earliest round of capital for a start-up. It allows a start-up to develop a prototype product and generate sufficient interest in the product. Entrepreneurs would be experimenting with various strategies at this stage and will need the money to cover the costs of setting up the business and pay the staff. The traditional ways of raising seed money was, and in some cases, still is, bootstrapping, besides tapping family, friends and peers for funds. Today, there are many other avenues for seed funding. Companies can raise money through a crowdfunding campaign on websites such as Kickstarter.com, Indiegogo.com, Wish berry.in, Ketto.org etc. There are also start-up incubators such as Tech Start, Y Combinator, Cisco's Launch
Pad along with government programmes such as Startup India and Digital India that will help the entrepreneurs grow their businesses. Micro venture capital funds also look to fund start-ups at this very early stage and the project report will help in convincing the investors about the soundness of the business plan.
By enumerating such details,every entrepreneur will have a clear idea about the kind of investment required at different stages and also the return on investment period By enumerating such details, every entrepreneur will have a clear idea about the kind of investment required at different stages and also the return on investment period
Growth Funding:
This is a critical stage where the entrepreneurs would be seeking funds to grow the business. Entrepreneurs by now would have usually figured out their product, size of the market etc. They would need capital to scale distribution systems, product development and increase staff strength. Angel groups and Venture Capital funds, which are looking to invest in this stage, are looking for a proven business plan and a good, solid team. It would be a good idea to understand the angel group's structure, approach and criteria thoroughly. Additional rounds of funding for growth will be from Series-B to Series-G. Nearly 90 percent of startups fail in growth stage and cite 'the lack of market need for their product' as the top reason, followed by 'running out of cash'. Fourteen start-ups shut in 2015, while first six months of 2016 have seen over 18 shutdowns. Entrepreneurs need to be careful about the valuation of their companies as that would determine the funding they receive, and for that valuation to go up, the company needs to achieve key milestones to prove the effectiveness of its business strategy.
Expansion Funding:
The expansion stage is seen as the maturity phase of the start-up, where investors expect to see the return and gain from the original investment. For the entrepreneurs, it would be the time to go private or public (through an Initial Public Offering) or go through the Merger &Acquisition route. What's heartening is that the number of funds investing in India grew nearly 30 percent between 2013 and 2014 (from 338 to 440 funds), and half of those funds were investing in India for the first time, according to Bains (2015) Indian Private Equity Report 2015.
India has witnessed unparalled growth in start-ups and is being powered by a new breed of young entrepreneurs, who are not afraid to be aggressive and ambitious,like to chase the big markets and find their way through regulatory hurdles. Over the past 10 years, the number and diversity of start-ups has increased exponentially, with India now emerging as one of the top five start-up ecosystems in the world, along side the U.S., China, the UK and Israel.
To further promote and sustain the growth of this startup ecosystem, the Indian government has come up with a number of initiatives such as setting up of startup hubs and incubators, to finance pools and tax benefits and many more. Clearly, the entrepreneurial spark is set to grow bigger and brighter in the coming days. It eventually boils down to how capital efficient the current generation of entrepreneurs are, their ability to create a sustainable service or product, battle the odds and prove to be the best.