Inculcating Cyber Safety amongYounger Generation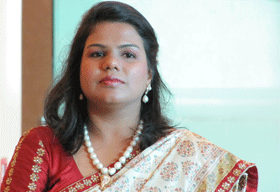 When a child observes his/her classmate using a mobile, his immediate reaction is to have one for him. This leads to adverse actions in order to achieve it. Apart from owning a mobile, kids need to be groomed as to what are the knowledgeable areas where internet can help you grow towards a bright future. Parents play a major role when it comes to enlighten kids about cyber safety. They need to follow certain tips which they can incorporate in their kid's everyday life. The decisions made in your digital world affect you as much as those made in the real world.Even the most open-minded
parent has a hard time keeping up with today's changing technology trends. Few things which parents can always focus on is they can decide as to how much time children should be online and which are the sites they should access.While they won't fully understand the consequences of revealing personal information online, you should still make sure your children understand the basic effects of doing so. In a very polite way, the information should be explained to the kids. The other effective and important aspect is to keep the computer in a central spot, where it's easy to monitor. In this way you can monitor all the activities that your child performs and also give them little space. This makes the child less uncomfortable. Next thing should be to instruct your child to come straight to you when she sees anything that makes her uncomfortable. It's very easy for a child to get attracted to any pornographic content as they are very curious and in a tender age. By being a little transparent and explaining the child as to how this content can harm them will give them a proactive need to share it immediately if it pops up.
When we talk about cyber safety in general, aspects that come into our mind are being safe and responsible while using information & communication technology
There should be a set of websites which should be allowed for kids as per age limit. For kids as young as 4, consider confining online exploration to web addresses that list child-safe sites on everything from TV, movies, music, and games to world history, science should be made by default so that they can learn, explore and enjoy surfing. Nowadays with so much of cyber safety issues faced by younger generation, it should be mandatory that kids should be sent to cyber safety workshops. This is helpful as sometimes when an outsider teaches them about the pros and cons of internet they tend to grasp it and implement it faster.
Another point is to make your child comfortable so that they know that they can talk to you when they make an online mistake, like downloading something dangerous to the computer. Many times kids immediately realize when they've downloaded a virus, but only few are comfortable admitting their mistake to their parents. They feel that my parents will not allow me to surf the internet here after or will shout at me etc. Hence, there should always be a cordial and friendly atmosphere that should be created at home. Lastly school is a very important place where kids grasp lot of tech knowledge. Parents should also keep the teacher in loop if their kids are using a mobile phone or accessing internet or if they have a social media account, so that the teachers and parents can work together towards enlightening the child about cyber safety.
I think that the best thing we can do for our children is to allow them to do things for themselves, allow them to be strong, allow them to experience life on their own terms, allow them to take the subway and let them be better people, let them believe more in themselves, by always being their friend and companion.