Phronesis: Blending Corporate Intelligence with Online Marketing for All-round Organisation Reputation Management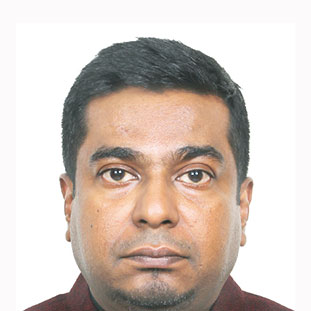 to recognise business opportunities but also to increase their organisation's reputation online.

Phrones is uses military intelligence processes of examining external threats and combines this with existing business intelligence tacties to apply in the corporate sector."We've been trained our whole lives to be skille dat sifting through large amounts of information to find the proverbial needle in a hay stack," asserts Brig. Ram. The company is proficient in methods of acquiring and crunching data deployed in tradecraft to help its commercial clients, which might extend from businesses tracking customer behaviour to financial institutions trying to root out online fraud. "The combination of the military intelligence process of looking at external threats and existing BI process of looking at key internal success measures is a powerful combination to apply in the corporate sector," proclaims Lt. Col. Bryan. Within two years of its inception, Phrones is has worked with top clients including Reliance Industries Indian Army, PVR, WWF, Astrum,1700 ft. Foundation, and others.

Cutting Edge Quality Services
Phronesis is one of the very few companies to offer a unique, interrelated blend of corporate intelligence and corporate communication services. The company offers an all round set of security services like penetration testing, vulnerability assessment, cyber forensics ,data leak assessment, mitigation consulting and cyber security
training. The experts at Phrones is are well versed with VAPT and perform ethical hacking and vulnerability testing to validate the threats and weaknesses that could breach security. Phrones is applies different cyber forensic scenarios like computer disc/disk drives forensics, email, social media, data base,e-discovery forensics, and several such conditions to gather and preserve evidence from a particular computing device. The company employs a highly methodical and skilled approach to investigate the location of witnesses, assess credibility, conduct interviews, examine complex data and perform due diligence to gain the required intelligence.

Furthermore, Phronesis extends its offerings to digital marketing and branding services by creating an online platform for brands to show case their offers and engage with customers in creative ways. The company has conducted several successfull ad-campaigns leveraging SEO, social media, content creating and web designing technologies.

Future Outlook
Phronesis' dedicated workforce works in parallel with other organisations to plan and execute an integrated cyber approach that successfully harness the power of the information network to enhance over all business operations. The company is in the process of creating a home grown brew of cyber security essentials and aims to become a billion dollar enterprise in the near future. It already has exciting blue prints ready for the South East Asia and MENA markets.