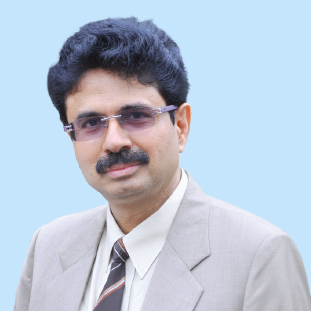 A high-end organization was in distress due to escalating costs and with its constant growth, HR and payroll processing was proving to be a herculean task. With a dire need to automate and streamline its HR and payroll management, the company approached Infotrack Systems for a solution. Infotrack offered its integrated HR/Payroll product, which with its seamless integration transformed the HR and payroll processing into an online segment, allowing easy access to HR and payroll information. With many such success stories to its credit, Infotrack is offering its clients the advantage of a customized and highly cost effective solution with absolute confidentiality at highly economical cost and substantially reduced risk.
A Unique Offering
Established in 1994, Infotrack is a strong team of 100+ professionals offering diverse services in HR, personnel management, payroll, industrial relations, finance, and many more. Its HRMS (Human Resource Management System) offers real time integrated employee and manager self-service component, making it one of the most robust solutions present today. Engineered on the strong foundations of Object Oriented Technologies, HRMS is an open ended (only product in India
that is compatible with open source Postgre SQL and Oracle),completely integrated,user friendly and GUI based software that caters to complete automation of HR functioning. Its employee module, manpower requirement planning & recruitment module and many more offer complete solutions with a high degree of flexibility and scalability. Additionally, Infotrack's HRMS offers advanced analytics features that complement the HRMS solution. The system caters to all avenues of HR management and acts as a decision support system that can be interfaced with SAP/Oracle Apps or other ERPs or systems.
Infotrack's IRBMS maintains an exhaustive data and is able to configure schemes per member record and link the benefits to generate consolidated settlements
Unlike its competitors,Infotrack's unique Infotrack Retirement Benefit Management System (IRBMS),with its built in PF trust management, pension trust management, gratuity management, and several other modules, automates and facilitates processes involved in the administration of retirement benefit schemes. It maintains an exhaustive data and is able to configure schemes per member record and link the benefits to generate consolidated settlements.
The Infotrack Contract Workforce Management System(ICWMS)is an online solution that caters to contract workforce management comprehensively in an integrated
manner. These solutions are offered under a detailed methodology and two service implementation options – Vanilla (without customization) and customized plans. Under vanilla implementation, clients can only opt for modules that are required and frequently used by them, while customized implementation is specifically designed to meet the particular requirements of the client. Infotrack assists clients in understanding the core problem and requirements, and drafts a relative plan within desirable timelines. The methodology usually comprises of implementation & system planning, installation, conversion (if required), core HRMS payroll implementation and self-service implementation. "Such framework helps get rid of extra cost and loose ends," states Dr. Brij Bhushan Sahni, Founder & Managing Director, Infotrack Systems.

An a ISO 9001, 27001, 31000, 22301 & 14001 certified company, Infotrack has been delivering HR and Talent Management solutions for past 15 years to some of the leading corporate including Futuregroup (Big Bazaar, Brand Factory, Central), Gujarat Narmada Fertilizers Group, Chola Insurance and Chola Finance, ITC Wills Lifestyle Business, and Aurobindo Pharma Group. Infotrack harbours the vision of delivering complete, integrated, end-to-end, HR/Retirements/Contract workforce suite with user-friendly mobile app and neural networks based advanced analytics.

Massive Cost Benefits with Open Source

Infotrack HRMS is the only product in India which is compatible with PostgreSQL (open source database) that enables you to achieve considerable savings by reducing the database related costs massively. It is also compatible with Oracle.