6 Tips to Plan your Sprints Better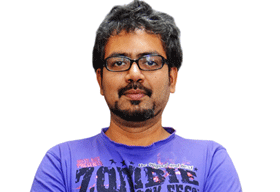 The challenges amplify in a startup environment because, of course, time and resources are scarce and most start-ups are already running on a lean model. This is where sprints work. Speaking from experience, if you want to get stuff done in a short period of time and a focused manner, try a sprint.Usually, in tech companies, a sprint is treated like a cousin of hackathons. One night, couch out, eat crap, and work till the stuff is fixed. But the way we devise our sprints is for a slightly longer period of time to fix a specific problem with a small group of people.
How Sprints can be
Though a Sprint is a common methodology followed in agile environments, it can be adapted to suit our own requirements at the time. What we call a sprint, is an own hybrid version that has helps out of many tight spots.
1. Sprints are short windows of time dedicated to solving one specific problem.
2.Tasks that qualify for a sprint are typically the ones that show immediate impact on one or more areas of the business.
3.Each sprint typically runs for 3-5 days.
4.Our work hours during sprints are the same as during regular workdays.
5.No unnecessary breaks or meetings during a sprint.
6.And every sprint ends with a small celebration can range from ice creams to beer and pizza.
Benefits of Sprints
We have seen many benefits from these sprints. Here are a few.
It gets us Started:
Sprints are a great way to beat procrastination. Since everyone is focused on the same problem, the cumulative energy is hard to ignore.
Decisions are Made Easy:
Since we let the data do most of the talking,a consensus is
easy to arrive at. Once we have decided our next step, it's just all work. The stop points are also easy to decide because we begin with a clear goal.
Though a Sprint is a common methodology followed in agile environments, it can be adapted to suit our own requirements at the time
It Keep us on Track:
Since we have a predefined window of time to solve the problem, productivity is high and distractions are minimal. Everyone is super-focused on the problem they have on hand, which brings fast-tracked closure.It gives us a great sense of accomplishment: Finishing a sprint successfully leaves us feeling highly satisfied and accomplished. This feeling is a direct result of having finished or created something that has a very high impact. The sense of camaraderie and togetherness also sees a new high after going through the frenzied but positive energy through a sprint.
Boosted employee satisfaction:
At the end of the work day, people want to leave the office feeling like they've accomplished something substantial. Sprints are a great way to achieve this. Productivity is a very important factor for employee satisfaction. Of course, it matters for business as a whole, but it is also important for employee happiness on a personal level.Improved team bonding: Working together on a successful, important and impactful thing leaves a lasting feeling of oneness in the team. Almost like slaying a common enemy.
The 6 Essentials to Planning a Successful Sprint
Like everything else, planning is the make or break of a sprint. Here are some pointers on how you can plan your sprints right.
Identify the Problem:
The success of a sprint is defined by whether it solved a specific problem. Identify a problem; break it down into tasks you need to tackle.
Define a Solution:
Once the problem is identified, defining a very specific, measurable solution.
Set Specific Time-Frames:
Sprints aren't necessarily like the time before a major product release where all-nighters and pizza binges as part of the deal. Sprints fit into regular working day schedules, with the added momentum of tunnel-vision. Sprints typically last for three to five working days, between 9AM- 6 PM every day. It takes nothing away from their family time,exercise time, healthy meals or sleep needs.
Align your Goals with Long-term Visions:
Although most sprints are carried out to solve a pressing problem, sprints might also be very effective method bring aspects of the long-term vision of the company to life. Even in the case of problem-solving sprints, it is important that there is a tight correlation with the vision of the company.
Leverage the Power of Data:
Data should be the starting point of a good sprint. Use data to understand what needs fixing and how you need to fix it. When you bring together bunch of people during a sprint, use data to get the team's buy-in.
Follow-up with Action Plans:
Once the sprint is complete, there is an opportunity to clean up the process and set up mechanisms to function better in the future.Since the study helped to weed out relevant tickets from the irrelevant ones, the agents worked on 50percent lesser queries, which meant that they had more time to resolve the relevant customer concerns.The sprint sessions showed us that challenges that loom large require less time than we think and not more. They also showed that teams and individuals produce better results while tracking specific goals, add sustainable solutions can be built and tested in less than a week.