Positive Headwinds For Today's CDMOS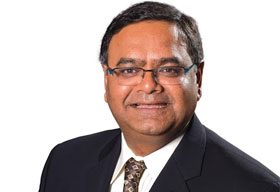 Market dynamics including an aging population, increased life expectancy, access to better healthcare, as well as patent expiration issues are just some of the factors that have been pushing the pharmaceutical and biotech industries for years to ramp-up the development of new, more innovative and targeted drugs to address a range of both, small and large markets.
At the same time, drug companies are facing tremendous pressure to improve efficiency, drive-down development and fixed costs, address progressively complex formulation issues around small- and large-molecule drugs and new delivery technologies – all while addressing ever-increasing regulatory mandates.
While it would be a mistake to downplay the influence of traditional pharmaceutical companies on the CMDO business, looking ahead, an ever-increasing portion of the demand
Consequently, R&D spending has become a primary driver of growth for CDMOs and the current industry outlook bodes well for the future. According to EvaluatePharma, in 2016, the pharmaceutical industry was expected to allocate approximately $40 billion of formulation, development, and manufacturing process costs to outsource service providers. Further, global prescription drug sales are forecasted to grow at a 6.3 percent CAGR from 2016 to 2022, hitting approximately $11.2 trillion in 2022, with 50 percent of the 2022 increase in sales expected to come from R&D projects, alone.
The biologics market is also playing a key role. EvaluatePharma notes that by 2022, biologics are expected to contribute half of the top 100 product sales. Helping to propel this upward trend has been the success of a number of innovative drugs including the likes of Enbrel, Humira, Opdivo and Keytruda, to name a few.
Remember that the manufacturing of biologics (which are composed of proteins, sugars, nucleic acids, etc.), unlike pharmaceuticals (which are basically derived from chemicals), involves a high level of molecular complexity, making the process from beginning to end particularly expensive. While some companies, perhaps by virtue of their size, will choose to keep all or portions of their manufacturing needs in-house, even big pharmaceutical companies(some of which have dipped their toes into biotech as a way to expand their product pipelines) are acknowledging the tremendous benefits of outsourcing, especially given the costs of late-stage failures. No company wants to be stuck with a useless manufacturing facility. Given that, many are waking up to the fact that ground-up construction of a dedicated facility would unnecessarily strain resources and most likely prove highly inefficient given the notoriously low 'hit rate' of drug development. For others, there's no choice; the capital to fund the effort simply isn't there.

The rise of the orphan drug market, with therapies aimed at rare diseases affecting small patient populations, represents another opportunity for today's CDMO. A 2017 EvaluatePharma report estimates that sales of orphan drugs will experience a CAGR of approximately 11percent per year, hitting $209 billion by 2022. Although the payoff in terms of pricing can be huge, development of orphan drugs is also a tremendously costly and risky affair – further highlighting the need to partner with a solid CDMO.

While it would be a mistake to downplay the influence of traditional pharmaceutical companies on the CMDO business, looking ahead, an ever-increasing portion of the demand for such services is expected to come from biologics. Bolstering this belief are statistics issued by the Fraser Institute in 2016 noting that, over a three to five year period, during which a generic (conventional small molecule) drug is developed, the cost is approximately $1-5 million, whereas entry biologics, which take about eight to ten years to develop, can cost in the range of $75-250 million. Meanwhile, biologics seem to be experiencing smoother sailing in the regulatory arena. According to a February 23, 2017 Wells Fargo analyst note, data from the year 2012 showed that biologics were six times more likely to be approved versus small molecules, meaning funding for such therapies should continue somewhat unabated, while the need to outsource will grow. To illustrate this point, an article published in the January 4, 2016 issue of BioWorld™, stated that, in 2015, 100 percent of the 12 biologic license applications (BLAs) submitted to the FDA were approved in the first cycle versus 82 percent of new molecular entities (NMEs) submitted in the same time period.

As the industry drills even deeper, with growth in the development of personalized medicine, which encompasses companion diagnostics and targeted therapeutics based on specific genetic markers, we will likely see a concomitant increase in the need for CDMOs. A 2016 report from Kelly Scientific Publications forecast the total personalized targeted therapeutic market for all indications to grow at a CAGR of 6.47 percent through 2021.

It's clear that CDMOs play a critical role in the drug development process and demand for services is increasing. In fact, estimates call for the global contract pharmaceutical manufacturing market to grow at an average annual rate of 7.5 percent. Further, in Nice Insight's 2016 CDMO Outsourcing annual survey of nearly 600 outsourcing-facing pharmaceutical and biotechnology executives, almost 95 percent of respondents said they expected their companies to either maintain (18 percent) or increase (75 percent) spending on contract development and manufacturing services over the next five years.

In, what is a highly fragmented industry, those CDMOs who have, and will, rise to the top are those with the bandwidth to support multiple customers and multiple products, with fully flexible and advanced technologies, and the ability to provide services from drug development through commercialization and marketing. In addition to broad spectrum capabilities, a preferred CDMO must also be willing to forge long-term, collaborative relationships with customers.