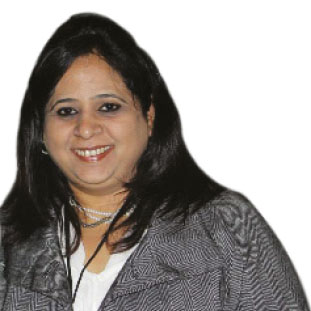 While advertising has the potential to improve your brand, optimized and targeted marketing is sure to increase the results. A major component of marketing an organization's brand is developing a comprehensive marketing strategy. Starting from where to advertise to how to align with the needs of the market, effective marketing strategy is said to be the foundation of a 'brands growth effort'. And in this case, market research is considered to be the best way to dig deeper and uncover the powerful information that escalates a business. Observing the growing importance, eConcero, a Hyderabad based firm has evolved in the marketing domain and is creating new roadways to inspire the researchers, insights professionals and companies especially the start-ups & SME's across the globe.
Research, Digital Marketing & Technology – In a Nutshell
Established in 2015 and uniquely positioned as a market research & digital marketing company, eConcero stands out in the crowd as a global market research and customer strategy platform that offers a full range of integrated services to power brands.
eConcero emerges to be a modern consulting firm that helps brand in customer Discovery & identification, acquisition, retention & Loyalty via market research, digital marketing and cutting edge be spoke technologies
Recognizing that as India is one of the largest startup hubs, the company tries to create a niche by being an exclusive provider for the emerging SME's & startups in empowering their brand value & growth by offering customized solutions based on the critical stages of a brand life cycle. Narrating on this, Nandita Kanwar, Founder, eConcero consulting, speaks, "As market research often brings in a perception of enormous time, exorbitant price & exhaustive reports, we at eConcero have cut this norm and are able to offer quick, cost efficient, and high-end technology solutions." Truest to its tagline 'Empowering Brands',eConcero endeavours to assist the organizations with services starting right from Ideation, Concept design, Concept testing, Ad Effectiveness, Product Positioning, Product Launch & promotion by implementing right strategies entitled to cover a complete gamut of integrated Digital & MR services for brand sustenance & growth. Harnessing the latest technologies, the company with its advanced digital platform, data collection, data analysis with machine learning & in bound marketing tries to fit its
services based on customers' requirements. With its unique product offering, known as,'Connect Survey' it ensures to collect data both in online & offline mode provides details to ensure that the responses are genuine by enabling IP, Live reporting, geo tracking and audio verbatim.

eConcero also adopts an advanced and evolving GoDigital platform, niche in food and fashion which helps local small businesses in food & Fashion category to identify, acquire and engage online customers and provide 2x faster growth.

One stop Partner for Start-ups, SME's & Global Brands

eConcero has serviced research agencies like Millward Brown, Critical Mix,Data sensers etc and US & Indian start-ups like Mint Mesh, 9 logic Captain Blimey, Znalytics Mylensstore, My trade marks & others. eConcero also has been working with to Asia's largest start up fest August fest .

With 10-20 employees that include freelancers and offshore consultants, the company at present also is working with FICCI, Telangana for a unique start up survey to identify the best practices and challenges of the start-up ecosystem South India. Explaining on this, Nandita enthusiastically concludes, "Recently, we have signed up with an emerging Ghana-based company as their service provider for research and digital marketing solutions and closures with a US company is underway. Also looking forward to our online solutions for sponsorships and social cause campaigns which will be rolled out soon!