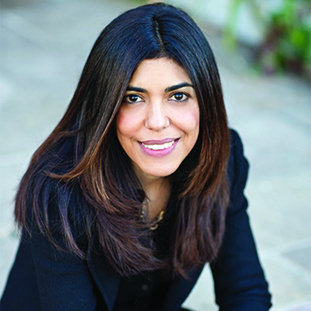 As businesses grapple with diverse datasets, enterprises see a dire need to conduct fast-cycle data analysis to get a quick panorama of the marketing campaigns, sales strategies, operations, and R&D programs. Accurately analyzing the oceans of data is time consuming, often resulting in losing critical information, in turn impacting the overall business operation. "We were motivated by the idea of easing access to data coming from disparate sources and, in the process of doing so, founded ClearStory Data," highlights Sharmila Mulligan, CEO and Founder, ClearStory Data. Having years of experience working with application servers, data center automation, and big data analytics, Sharmila drives ClearStory with a mission to explore, analyze, and simplify data access. The company's end-to-end solution includes an integrated Apache Sparkbased data processing platform and a simple user application model for consumption of insights.
Powered by Apache Spark 1.6,
ClearStory provides the fastest way
to access, harmonize and blend, and explore data to uncover businessready insights. ClearStory's Apache Spark-native solution delivers the ability to gain insights from diverse sources, enabling enterprises to meet the competitive, fast-moving market demand. "We provide a businessfriendly application that drives even faster analysis and answers with large volumes of disparate data to make selfdriven data decisions," notes Sharmila.

ClearStory helps businesses discover and analyze data from corporate, web, and premium data sources, including relational databases, Hadoop, social application interfaces, and third-party data providers. The company helps clients achieve this through its next-generation data intelligence solution that enable businesses to accelerate the way they get insights. "We are bringing data intelligence to our customers, helping them accelerate the way business leaders get answers from data-on a faster cycle-across any number of disparate data sources," says Sharmila.

The company's data harmonization capabilities-Infinite Data Overlap Detection (IDOD)-detects and infers patterns and customer-specific data types for analysis. The Intelligent Data Harmonization business-ready analytics solution automates data discovery, which in turn enables users to eliminate traditional data modeling complexities. "Our solution
simplifies data access to internal and external sources and automates data harmonization across disparate data," says Sharmila.

In addition, ClearStory also enables fast, collaborative exploration and reduces business wait-time for insights through its Interactive and Collaborative StoryBoards. This provides insights from one or more analyses in a storyline, enabling the stakeholders to capture insights, see narratives in-context, ask questions, and get answers collaboratively. "The approach to modern data analysis is enabling business users to interact directly with data in context and allow analysts to collaborate in real-time," articulates Sharmila. Implementing ClearStory's Interactive and Collaborative StoryBoards, business users can ascertain the meaning and implications of data insights in seconds, and in a cost effective fashion. "Our key differentiation lies in our unique ability to easily access and connect to private data sources and drag-and drop files," says Sharmila.

ClearStory recently announced core advancements and improvements to its Apache Spark-based data processing platform to efficiently bring business-oriented data intelligence to users. With this new addition, ClearStory further aims at boosting fast exploration of insights on large, diverse data, to immediately answer critical business questions at speeds that are not achievable with traditional BI solutions.