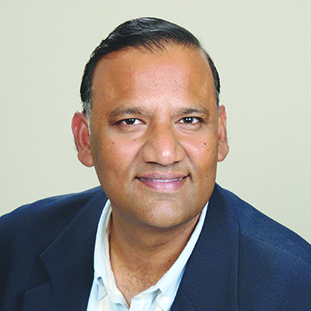 The advent of cloud technology has paved the way for analytics and Business Intelligence(BI) tools in the big data landscape, advocating industries to elevate their growth trajectories through actionable insights. In this evolving technology landscape, not all companies have the expertise to assemble appropriate technology and tool stacks that are optimal to tap into data and explore its potential as many are still harboring traditional relational database in their premises which is rigid, limited and expensive to build, scale and maintain. Extending its support to these companies is Los Angeles, CA based Agilisium Consulting, which lance organizations with fully managed BI services, and reporting and analytics-on the organizations' data centers or on the cloud. Agilisium Consulting is backed by its certified cloud partners that include Snowflake Data warehouse, Amazon, Google and Microsoft, which helps the firm navigate its client's big.
"We are system integrators, exclusively focused on cloud, BI
and big data, having certified expertise across all three market-leading public cloud providers,"delineates Raj Babu, CEO, Agilisium Consulting. The company is known for its Cloud based BI, Data Lake, Big Data & Analytics application suite, engineered by a team of professionals that help in delivering the most challenging BI & Analytics solutions. With its partners and renowned workforce, Agilisium Consulting is harnessing the power of information to deliver insights such as consumer behavior and market behavior.

Agilisium Consulting has built a No-SQL "Lake on Cloud" reference architecture and analytics application that crunch the Data Lake consisting of large quantities of structured and semi structured data. The Data Lake helps organizations in accepting the input of information from various sources that are internal and external to its client's enterprise and preserves the original data fidelity for analytics in order to provide customers with actionable insights. The business intelligence analytics done by Agilisium Consulting can enable organizations to understand their end users and the market conditions.

The firm helps customers to innovate, grow and develop novel BI business models. With deep expertise in Data Lake implementation, the firm is helping pharmaceutical companies, universities, and media and entertainment firms to build their own enterprise data lake solutions. Agilisium Consulting has a wide
range of solutions in its stack like Data Integration, Data Pipeline, REST API Services, Data Streaming.The company's core principles lie in loyalty, honesty and integrity, which help the company to serve its clientele through which the firm provides guidance to the clients to integrate data with the customer's operational systems or datacenters with high standards of security.

commendably in the BI arena. Through this, the company aspires to create a distinction from its competitors. In the end, for Agilisium Consulting it's all about being diligent and providing the potential results to the customers.

Since its inception, Agilisium Consulting has kept itself on the treadmill of innovation to carve prolific training methodologies for the benefit of its customers and their growth. The firm invests part of its net revenue in its staff training and R&D, to fine-tune best practices and test it before implementation. The firm also provides POC/Pilot options for its customers to explore solutions using trial and error method during the execution processes wherein the firm weighs which solutions can derive the envisioned ROI for the customer.

Moving forward, Agilisium Consulting is working towards expanding its forte in the space of cloud, DevOps, and IoT. The firm is also planning to widen its geographical footprint in east - New York, Atlanta, Texas, Chicago and London.