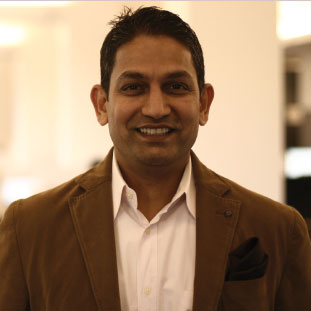 Traditionally, investors have looked to equities, bonds, and cash instruments as places to invest their money, but resulting yield from these options is low. As an entrepreneur and accredited investor, Milind Mehere was frustrated by the lack of options outside of the stock market where he could generate yield, as these offerings were typically only available to hedge funds and institutional investors. So, he began to look for alternative options. In the process, Me here met Michael Weisz, a specialty finance expert, who had an established career in identifying and funding worthy borrowers. "For Michael, one of the biggest inefficiencies he saw was the cost of capital, which limited his ability to fund many deserving borrowers in the pipeline," states Mehere.
This marked the beginning of YieldStreet, an online alternative investment marketplace that connects accredited investors with solid high yield investment opportunities, and deserving borrowers with affordable capital. The company democratizes investing access by transforming the once impenetrable specialty finance industry into a transparent marketplace. Here an individual investor can invest as low as $5K alongside a Family Office contributing millions. Headquartered in New York, NY, YieldStreet provides opportunities that are backed by collateral, have low market correlation and generate strong yield. Target returns on investments range from 8-20%*.
Founding Team has a history of
innovation
It is a known fact in the valley that the founding team is critical to the success of any venture. YieldStreet's founders have deep experience in investments, risk management, marketing and technology.

MilindMehere was the co-founder of Yodle, an online marketing platform for SMBs that was recently acquired by Web.com for $342MM. Michael Weisz has 10 years of specialty finance lending experience where he has originated over $250M of loans across many asset classes that you see on YieldStreet today. Rounding out the team as Chairman is Dennis Shields, a founder of Esquire Bank, who understands regulatory & compliance requirements well. He has funded or raised over $1B in capital over the last 15 years.

Leveraging Technology for Growth
Since its founding in 2015, YieldStreet has already earned the trust of accredited investors, "We have closed 20 investments and funded about 35 million in loans with both individuals and family offices," says Mehere. "We bring investors diversified alternative investment solutions, with enhanced returns, and an improved risk profile-sparking our dramatic growth."

With decades of experience, the founders see technology and data as critical differentiators in the industry. The company leverages the latest technologies to offer a refined investor experience with complete transparency and easy portfolio management. YieldStreet's platform also supports lenders to perform their due diligence and evaluation. "We believe in the power of technology to drive equality and transparency in investing" adds Mehere.

Proven Investment Philosophy
The company utilizes a three-fold investment philosophy when reviewing potential opportunities for their platform. First, YieldStreet works with proven asset managers and lenders who are experts in their asset class with years of experience managing investments effectively. Second, offerings are
mostly asset-based, signifying that the investments are secured by strong collateral such as vehicles or real-estate. This collateral helps to protect investors principle; for instance, if something goes awry when investors make a loan against a fleet of cars, they can get their money back via the value of the vehicles. Third, YieldStreet provides low correlation to broader markets. "In case the stock market goes down, the investments should be largely unaffected," comments Mehere. Another major factor, is duration-offerings on YieldStreet typically range from one to three year terms. "These short durations give investors the flexibility to reinvest or manage liquidity as needed.

Meanwhile, YieldStreet University enables investors to make informed investment decisions. It provides training to investors and borrowers through an Investopedia style library, and uses various learning tools such as videos, tutorials, and calculators. The idea is to empower all investors to learn about evaluating asset classes, understand risk and explain the investment process transparently.

The company has also recently launched YieldStreet Connect-an investment community that helps people share their investment details with others. The whole concept of this investment community is to build a network by using technology and data to allow investors and borrowers to make seamless connections with one another.

Toward a Brighter Tomorrow
With unparalleled services, YieldStreet empowers smaller investors by providing access to high yield investment opportunities typically only available to hedge funds and institutional investors through an online platform. Forging ahead, YieldStreet plans on making its investment platform available for every American investor. "We envision building a huge community for alternative investing-where borrowers and investors can seamlessly come together and form a strong community to invest and make money," concludes Mehere.