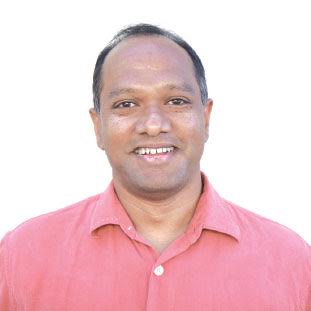 Back in 2013, the Founder and CEO of Workato, Vijay Tella realized that companies were facing significant challenges connecting their cloud-based business applications with each other and automating workflows across these apps. The power, speed, smarts and flexibility of automation were the key roadblocks to the digital transformation initiatives on which these companies are betting their future. "The process of connecting business apps was complex, technical, time consuming and expensive. The apps were bought, setup and used by business users, but they had to queue up with IT to connect those apps. Also, the middle ware IT used to connect those apps often cost more than the apps themselves and the projects took months to get done" says Tella. Tella founded Workato to make such automation simpler,faster, and more accessible to non technical users. Today, the company integrates 100s of business applications. Over
15,000 companies of all sizes, from SMBs to Fortune 500, are using Workato to integrate their apps and automate their businesses. "The Workato team includes some of the world's experts in middle ware, cloud computing,consumer scale products and security. This team created the first and some of the largest enterprise integration products in the market,"extols Tella.

Integration projects that would take months, can be done within hours to days with Workato.78 percent of Integration projects on Workato are up and running in under a week. Workato's Github like community model for sharing and collaboration around integrations is a key factor in this making this kind of productivity possible. "We have over 150,000 public automation recipes created by our customers, partners and industry experts. These community powered recipes give customers a running start on their project," explains Tella. The customers can take the recipes, tweak them to fit their needs or create their own recipes from scratch. "The central idea in Workato is a recipe. A Workato recipe is a set of English-like instructions that describe exactly what needs to be done to seamlessly automate workflows across your systems," explains Tella. "Recipes are easy to create, easier still to share, improve and re-use cutting down on time and errors." Customers are free to create private recipes as well to automate workflows that are proprietary to their business.
To seed and power this community, Workato is partnering with companies like Salesforce, Service Now, Microsoft, Box, At lassian and Intuit among others to create high quality integration and workflow automation solutions for their customer base.

Digital transformation in companies is more than about backend plumbing connecting apps together. It is also about empowering employees to harness the full power of their apps to get timely important alerts around their customers, get the context around that customer across your apps and take actions. Workato's Workbot component, a chat bot that runs inside enterprise messaging products such as Slack, does exactly this. Rather than hop between 25 tabs, one for each app, gathering information about customers, Workbot, orchestrates this information flow across all of your apps for you, so you get the information you need and take actions right from your chat conversations.

Workato plans to continue to address the rapidly enterprise automation market, remaining true to its mission of helping organizations to be agile, responsive, competitive and relevant. "Workato team has the passion, experience and drive to create modern, self-service middleware to help businesses transform themselves via smart automation and by empowering their workers" concludes Tella.