Anybody who has ever walked into any of the large financial institutions in India would have surely been pushed towards buying a financial product which may not suit their profile at all. Or worse, they would have been forced to opt for a policy with some eye-catching returns.
Ultimate Wealth Managers has successfully offered tailor-made solutions to meet the financial goals / Objectives of over 1600 happy customers till date
As the market of financial solution providers emerges, mis-selling of financial products has also become a common challenge faced by most of the investors. L. Sridharan, financial industry veteran with over two decades of experience, realized that majority of financial products that were being suggested so were mostly beneficial for the sellers rather than the investors. With an objective to provide unbiased financial advisory to save investors from such misguidance or from the vested crowds., Sridharan has started Ultimate Wealth Managers (P) Ltd. Built on three core values, viz. unbiased advisory, client-confidentiality and timely and superior services, Ultimate Wealth Managers is a cent-percent client focused firm which has successfully offered tailor made solutions to meet the financial
goals of over 1600 happy customers till date.Established in 2003, Ultimate holds specialization in services like Mutual Fund Investments, Stock Broking and Demat ( Franchisee of Karvy ), KYC, FDs, Bonds, IPOs and Wealth Planning. Working in collaboration with YES bank and HDFC bank, the company also offers car loans, home loans and other loan products. Ultimate also offers Risk protection through insurance related products such as health insurance, life insurance, general insurance and other financial products. While on one hand Ultimate Wealth Managers provides asset-products allowing clients to invest in mutual funds or anything that adds as an asset; on its other hand it also offers liability products that enable the customers to take loans through YES bank and HDFC bank.

"Nurturing the wealth of customers is our main motive and we are continuously striving towards it. We understand our investor's requirement and suggest them products which are beneficial for them. Once customers select a product, they often get impatient during the wait-period and get carried away by the market turbulence. Willing to make more money, they often take hasty decision of taking their investments into the market or out of the market. This is where we play a key role by guiding them through such situations and paving a path which is beneficial for their wealth creation," speaks K V Vardhan, CEO, Ultimate Wealth Managers.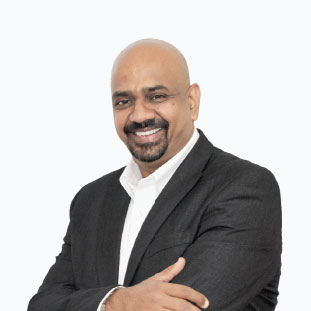 The company's befitting team of skilled and competent professionals has helped them set a niche in the wealth management sector. In the last 13 years of its existence, Ultimate has bagged numerous accolades such as Best Financial Advisor-Bengaluru in 2008, Best Financial Advisor-South India in 2013-2014 and Best Financial Advisor-South India by CNBC-TV18 in 2015 -2016. When asked about the future roadmap of the company, Vardhan states, "We are an organisation which is adaptable to change. We are quick in making decisions and moving forward, but one thing that never changes is our client-centric approach. At Ultimate, we teach our employees to give first priority to our clients, then the organisation, followed by the team and finally to address their personal goals. We believe that customer is the most important thing in our business. Customer is not for us, we are for the customers and all our future plans will revolve around providing benefits to our customers and to our employees."