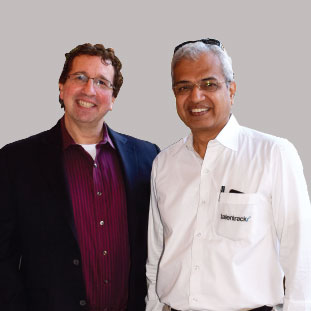 Technology has surely made our lives less complicated, especially automation. But partial knowledge of its usage will leave us underscored. All expenses become failure. Strategies build on them collapse. And this is no different even for the HR department of an organization. In the recent times, recruitment automation solutions (RAS) have become the talk of the town. The bulk of RAS offered from the industry are solutions that merely automate existing processes under the false representation of disruption and fail to address the critical factors required to find and hire the best available talent before the competition. However, only a handful of RAS are designed by recruiters with significant professional experience that serves the purpose of its existence. And Talentrackr Technologies Private Limited is one of them.
The Underlined Uniqueness
The RAS market is ringed with the irrational exuberance of venture fever. "The challenges inherent with the RAS space are focused not on true recruiting disruption, but on mobilizing a process with significant
functional issues; mobilizing recruiting without first addressing the problem with the recruiters doesn't produce the change needed in the space," explains Vishwas (Vish) Mahajan, Founder & Director, Talentrackr. Understanding this underlined challenge of the industry, he founded Talentrackr in 2009 as a SaaS cloud-based talent acquisition platform that automates the hiring process to find, select and hire the right candidates. Designed for recruiters by recruiters with over 25 years of industry experience, this Pune based company's flagship solution Talentrackr was launched in 2013 that is changing the hiring ball game altogether. Talentrackr unifies all the needs of recruiters, hiring managers and candidates into a unified easy to use SME solution accessible on mobile along with laptops and desktops.
Talentrackr unifies all the needs of recruiters, hiring managers and candidates into a unified easy to use SME solution accessible on mobile along with laptops and desktops
This intelligent solution's automatic talent matching analytics collaborates with recruiters and hiring mangers to identify the most suitable candidates' post which it combines machine learning algorithms and natural language processing techniques to score job candidates based on their potential for performance and suitability for success.
Hidden profiles are too brought to limelight that might otherwise have been overlooked by talent scouts. This powerful pattern-matching model continuously uncovers common themes in candidates' resumes and social media profiles.collectively, these create a powerful tool for not only identifying hidden external talent communities but also pinpointing gaps between external talent pools and internal capabilities, which can lead to more intelligent workforce planning and ultimately to better organizational performance. The testaments to this amelioration are the keystone references of clients from diverse industries including L&T Technology, Mastek, Qlogic, Cybage, Karvy Stock Broking and many more.

Moving Ahead

The key to stay ahead from the competition is to stay close to the stakeholders, know their needs and provide a solution that's seldom heard of. Talentrackr has become one of the most advanced platforms to include mobile engagement, video interviewing, social media integration and a full API compared to any HRIS with a low price point. "The legacy RAS products are going to be replaced with the next generation products like Talentrackr. It also offers a proprietary automatic candidate profile matching engine that utilizes advanced artificial intelligence algorithms, " concludes Vishwas. With the launch of the new Saas Talent Acquisition platform this month, Talentrackr offers the most comprehensive RAS for SMEs in India for the best price.