The first time Arvind Ahuja used an online calculator to assess his retirement needs, he suffered an utter disbelief. The Bengaluru-based software engineer, whose gross income was around 12 lakh a year at that time, needed more than eight crore rupees to fund his post-retirement needs.
Sundaram aims to deliver high-quality services to people and corporate business houses that need sound and trusted financial advices
Indeed, this eight digit figure was too high and too scary. But in all likelihood, these numbers were just a vague idea about what was needed after retirement and not a concrete plan. Today, the main mistake that most people make, many times unknowingly, is not investing into products that beat inflation. Understanding the need to address this gap, Sundaram Asset Management Company Ltd (a fully owned subsidiary of one of India's oldest NBFCs - Sundaram Finance Limited), was founded by a highly experienced management team who aspired to deliver high-quality services to people and corporate business houses that need sound and trusted financial advices.Set up in 1996, Sundaram keeps up with its founding objectives by offering a broad range of services that include capital protected products for institutional clients
and conservative investors, long term equity
products to assist retail customers and fixed income products to deliver superior return over fixed deposits. The company also offers portfolio management services where it provides tailor-made equity products to suit the unique needs of its high net worth customers."We realized that most of our clients were looking for somebody who could build a long term wealth plan and also provide products which could beat inflation over the long run. So, taking this into account we recommendfixed income products that are able to deliver better return than bank deposits. We have introduced wealth management services into our practices to manage the equities. Sundaram also houses a portfolio management service division that caters the high net worth individuals and helps them create and manage wealth for the future," speaks Sunil Subramaniam, Chief Executive Officer, Sundaram Asset Management Company.

Unlike other wealth managers, who offer a plethora of products often confusing the retail investor, Sundaram Asset Management Company offer select products which the retail investor can rely on to be part of his long term portfolio. Further Sundaram Mutual Fund does not deviate from each Fund's mandate and so an Investor can buy a fund knowing fully well that the characteristic of the Fund will not change thereby providing much needed stability and focus to his portfolio.

The Journey to Success
Sundaram has advanced rapidly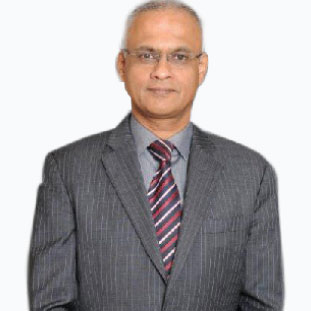 over the years recording 26 percent growth since its inception. The progress and calibre of this company is well reflected in its customer base of 1.2 million and over thirty thousand empanelled distributors. The success saga of the company does not end here.Sundaram's flagship fund "Select Mid-Cap" which was launched at issue price of 10 rupees, recently crossed the landmark level of rupees 400, which is 40 times since its introduction.
Conversing about the future growth strategies of the company, Sunil says, "Over the years we have built a very strong track record of delivering long term wealth creation to a mix of retail, HNI and institutional investors. In coming years, we intend to create a set of passive products that would cater to the increasing number of people who wish to have low cost beta products. Our aim is to plant ourselves in multiple areas, adding value to our customers' business by offering more products through alternative investment vehicles."