A big challenge in today's era of fast paced competitive environment is to build and sustain business excellence through continuous improvement for consistent profit growth.
RIB has taken sustenance as one of foremost priorities in its RIB Model & HKMS for achieving business excellence making clients retain the improvements carried out and move further
UNGA Group, the largest and oldest manufacturers of FMCG products in Kenya, took this challenge to become a high performance organisation. This high revenue company was running low on profits due to operational inefficiencies. Additionally, non-alignment of routine & improvement activities with organizational objectives and non-alignment of employees at all levels led to just 25 percent execution of its strategies. This is when RIB Consulting, a Gurgaon based Lean Kaizen Management and Strategy consulting firm, became its strategic partner. RIB deployed Hoshin Kanri tool, one of the most powerful tools for strategic management & performance improvement, and eliminated all barriers to the achievement of organisational goals. UNGA's journey of Hoshin Kanri led to business excellence with double digit increase in the profits. Now, it has a measurable and live performance management system linked with organizational goals and strategies, and up to 75 percent execution of strategies. This is just one of the various success stories defining the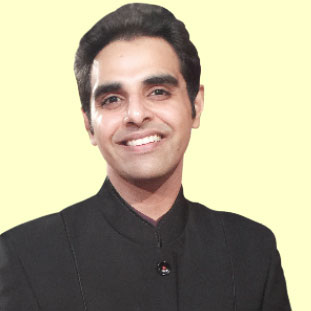 efficiency of services provided by RIB.
Services Provided
Founded in 2009 by Rohit Bagga, S.R.Srinivasan and Sameer Bali, RIB stands for Retainment, Improvement & Breakthrough. It is an international Lean Kaizen consulting firm which helps clients retain and improve on current business performance and achieve excellence using various continual improvement tools. RIB provides Profitability Improvement, Strategy development & execution, Performance management & Improvement services through Hoshin Kanri, in addition to Cost Reduction, Manpower Productivity, Process Improvement, Inventory Management, Asset Performance Management and many more done through Lean Management and continuous improvement techniques.
Leveraging the Lean Management and Continual Improvement Kaizen tools and processes, RIB has developed its own proprietary RIB Model and Hoshin Kanri Management System (HKMS) which is a paradigm shift from traditional performance management systems - it makes performance evaluation objective. Through HKMS, clients are able to track the performance of their
employees live on a cloud system on daily, weekly, and monthly basis.Additionally, RIB also offers skill mastery courses for Lean Kaizen certification appropriate for organizations who wish to create in-house experts capable of supporting and driving Lean Kaizen.

The Uniqueness
With most of the Lean Kaizen consulting companies doing just improvements and leaving the sustenance part to the clients, RIB has taken sustenance as one of foremost priorities in its RIB Model & HKMS for achieving business excellence making clients retain the improvements carried out and move further. This aids the company's objective of providing customer satisfaction and generates rapid results with a minimum of five to seven times annual return of investments for its clients. With experience of more than 500+ workshops across 100+ companies, RIB brings in panel of expert consultants based out of India, Kenya & Dubai. Spread across three offices located in Gurgaon, Bangalore & Punjab, RIB provides on the job trainings on various Lean Kaizen methodologies for different industries.

Future Roadmap
RIB has a very diverse client portfolio across various industries in India, Kenya, Dubai, Botswana, Zambia, Russia, Uganda & more with clients like UNGA, Larsen & Toubro, Sonalika Tractors, GNA, GMC, Parmalat (Lactalis Group), Kim-Fay (Kimberly Clark Group) and many more. RIB now is looking to strengthen its presence in India, Africa and Middle East and is focused on building a team to achieve its objective of becoming one of the top consulting companies globally.