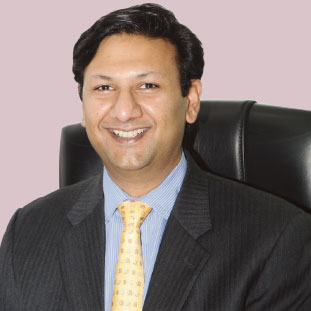 In such a scenario, "Companies are seeking managed legal services outsourcers that have moved well beyond commodity and wage arbitrage, with proven process expertise, real intellectual capital," begins Ram Vasudevan, CEO, QuisLex. This is where QuisLex comes. Headquartered in New York, NY, QuisLex-a managed legal services provider-specializes in executing complex document review, contract management, and compliance projects for leading corporations and law firms throughout the world.
The Backstory
Founded in 2004, QuisLex was formed with the idea that complex and intricate legal process should be delivered more efficiently through scalable, repeatable, well-managed services of legal work. Over the years, QuisLex has evolved into a pioneer and industry leader in the offshore legal services industry with more than 1,000 attorneys, process experts, statisticians and linguists. "We are dedicated to our founding principles, laser focused on serving clients along with unrelenting commitment to quality, which has allowed QuisLex to evolve in size, scope, sophistication and level of service," says Vasudevan. "We have cultivated an environment or culture of cooperation and team
spirit, where everyone works towards a common goal-to do the best for our clients."

QuisLex services are based on the ideology, "assess options and optimize value." The company leverages multifaceted technology trends that provide insight into processes, budgets, and outcomes. "We improve our client's insight into multiple aspects of their legal work by utilizing technologies that support meaningful analytics in legal spend management, contract management, compliance, and litigation, investigation," adds Vasudevan.

Predictive Coding and Automated Review
QuisLex has divided its services into four vivid categories. These categories include managed document review that supports litigation, investigation, and regulatory requests. Secondly, contract management services for contract lifecycle management, summarization, analysis, and reporting. Finally, legal spend management for invoice review and audit, and open source software license management and compliance for regulatory assurance. "In each of our services, we are structured to absorb the maximum delegable work in order to free legal departments and law firms from focusing on issues that demand their substantive expertise," says Vasudevan.

The company offers predictive coding and automated review capabilities which are high performing and costeffective at the same time. At a basic level, predictive coding utilizes a variety of statistical techniques, identifies documents that are similar in subject matter. The fundamental idea is that documents can be sorted and grouped, discounting the expense of reviewers scrutinizing them. Predictive coding also has the potential to identify documents that can be excluded from review, saving significant time and expense. "Companies can use statistically valid sampling techniques to validate these results and provide the requisite assurances in legal matters, explains Vasudevan. "This brings the concept of a technological 'ecosystem', which includes enablers like predictive coding, as opposed to technology as a standalone answer." Predictive coding can serve clients better as it is deployed with the necessary human capital, mastery, and methodologies, which combines to produce the desired outcome.

End-to-End Processes
QuisLex assists clients in building, implementing, and operating Contract Life-cycle Management (CLM) platforms that provide substantial and measurable performance enhancements. Choosing a CLM system is considered largely as a function of the client's 'current state' and the most logical roadmap to their 'desired state.' QuisLex reveals the client's current position in market and develops a roadmap for their future success in terms of resources, budget, and others. This further requires testing, piloting, multi-regional rollout, training, helpdesk support on an ongoing basis, in which QuisLex excels.

In terms of change managements, while integrating services, the company has fabricated highly tuned processes to smoothen the transition phase for their clients. QuisLex has well-developed policies and procedures around change management, communications planning, knowledge transfer, project management, and training and support mechanisms to make the transition a non-disruptive experience for clients. "Continuous improvement is in our DNA." The company continuously measures, monitors, and reports processes at a task level, cycle times, outcomes, and such other factors. "We assess KPIs and various discrete metrics, identifying areas for improvement that directly impact cost, risk, capacity, and resource allocation," adds Vasudevan.

Continuing the Success Saga QuisLex is one of the three companies to be ranked a 'Band One LPO' by Chambers and Partners for six consecutive years. "As the client succeeds, the value becomes evident and we benefit from the longevity of our mutually beneficial partnerships," points out Vasudevan.

Forging ahead, QuisLex will continue to solidify their leadership in the LPO space. The company is planning to open two new delivery centers-in New York and India- to expand their existing service lines and address emerging challenges faced by corporate legal departments. "We are significantly increasing our operational capabilities and capacities in legal spend management," concludes Vasudevan. "We also anticipate in adding both operational personnel as well as subject matter experts in various fields to ensure measured and deliberate growth, which will prolong our delivery capabilities at the highest standards."