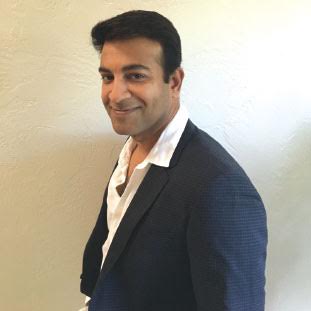 Today, organizations need to understand that proper strategic sourcing enables the procurement functions to deliver results and maintain cost savings," begins Jemin Patel, CEO of ProcurePort. Strategic sourcing contributes directly to the bottom line to increase cost savings by targeting the spend categories and can be productively executed by merging sourcing automation technology, change, and process management. Procure Port has drawn upon this momentum-driven market by providing firms with easy to use, on demand sourcing services that help achieve substantial cost savings with minimal investment. "Our procurement solution suite offers cloud hosted e-procurement solutions and strategic sourcing services that are easy to use, influential, complete, and proven e-sourcing toolkit for organizations of any size," says Patel.
ProcurePort's services benefit mid market clients that operate in a wide range of industries. Their web based SaaS software for reverse auctions, spend analysis, and
Electronic Request-for Quote(e-RFQ) has positioned the company to surface as a commander in helping organizations enhance their strategic sourcing initiatives. The strategic sourcing software does not require expensive and time consuming setup or integration and customers can realize a return on their investment immediately after their first e-sourcing event."This on demand model is much more affordable than other alternatives. It is restructuring the entire source to pay process from manual and time consuming to automation," adds Patel.

The company's e-sourcing software combines all the strategic sourcing steps such as issuing eRFI (Request for information),eAuction (Reverse Auction, Forward Auction, Dutch Auction),eRFQ and P.O.s(Purchase Orders)/Invoice automation. The e-Sourcing suite enables sourcing professionals to fully automate a customer's source to P.O. process, increasing effectiveness and security across the complete sourcing cycle. All these modules can be used together in a sequence or can be installed individually based on the clients'need without having to risk a huge amount of capital. "Organizations worldwide are switching to automated purchasing processes to benefit from the process efficiencies and cost savings delivered by cloud hosted strategic sourcing software,"explains Patel. ProcurePort's on demand e-procurement solutions are cloud hosted in a Tier IV SSAE 16 Type II
compliant data center, providing the highest level of data security and confidentiality.

ProcurePort's consulting services and flexible deployment options, enable organizations across a range of industries to improve spend management, automate processes and achieve procurement excellence. One of ProcurePort's clients, a global renowned media and advertising firm wanted to simplify and automate their process of purchasing media and print services. Their challenge involved enabling getting the quotes on time and also simultaneously from various vendors to enhance profitability. With the implementation of ProcurePort the client was able to on board buyers and get bids along with quotes in a matter of hours, thereby getting their cost down. The customer could not only have the process automated to get those quickly but also saved money and increased work transparency.

Keeping up with the constantly evolving technological landscape, ProcurePort's solutions are accessible via all popular browsers along with tablet and mobile access, so that customers are able to access and work on their projects from anywhere at any time. To stay ahead of the changing time, ProcurePro is continuously investing to enhance their technology and make it user friendly. "We are always working on simplifying our solution and that is our core focus and constant point of investment to support our vision of assisting clients through the adoption of latest technologies," concludes Patel.