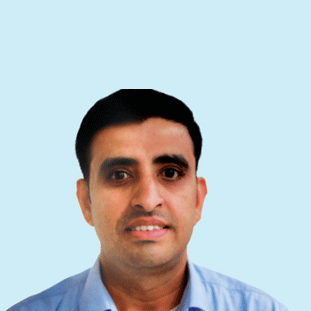 Vijay Krishna is a resident of JP Nagar, Bangalore. His newly constructed eco-friendly home features a terracotta based filler slab roof. The unique tiles are light weight, offer faster construction and provide thermal insulation resulting in an energy efficient home. Vijay had approached PlaySolar to solarize his home. A 3-storey high building meant the wind load was bound to be huge. In addition to its ability to withstand heavy wind loads, the setup had to have excellent grouting and a connection to ground. Conventional ground-mount structure in a solar system requires a flat concrete slab for mounting. The terracotta tiles prevented the use of conventional structures. PlaySolar made use of the stairway entrance area for mounting a unique structure using cantilevered beams & columns to hold the solar modules. PlaySolar proposed an additional stairway to access the modules for maintenance.
Bangalore based PlaySolar Systems, a solar solutions company, has been helping several clients in a similar
way by providing integrated solutions which combine solar power and IoT (Internet of Things) into a seamless platform using one touch play. The company primarily caters to residential, commercial and industrial customers. A lean organization, PlaySolar comprises a group of extremely talented people who are enthusiastic about the cause, led by seasoned management staff with significant international experience.
PlaySolar offers an entire gamut of products and services related to smart city projects
The Inception Story – Getting the Products Right
Recollecting the turbulent formative days, Mukundan 'Mux' Narasimhan, (Founder, MD & CEO - PlaySolar) highlights the roller coaster ride they went through.Elaborating further, he declares, "Our approach was quite different from others' to be revenue first without burning too much capital. Even in the first six months we did reasonably well in terms of revenue and gross margins. Then we started ramping up and it was clear that we needed to focus on a particular business".
There after, PlaySolar's focus primarily involved two markets, one of which was solar based water pumping solutions that utilizes SMS commands. This system possesses the ability to monitor and review
regular pump performance and the ability to deliver water on demand on the basis of IoT and data analytics based upgrades. The second market, made use of IoT based techniques to manage power demand and supply in rural areas as well as buying various commercial loads from villages or cities.

Additionally, PlaySolar also focuses on offering an entire gamut of products and services related to Smart City projects, a few of which include CloudSol; used for monitoring solar assets from a remote monitoring device i.e. with the help of a smartphone application one can have access to the solar device enabling various operations and also includes evaluating performance of the solar asset; RetroSol, a UPS inverter product, JalSol, water pumping solutions; HomeSol, solar kit and home automation.

The Road Ahead

Over the years, PlaySolar has added several prestigious clients from across India including residential, corporate clients as well as government and non-government projects associated with rural development.

PlaySolar is set to revolutionize the solar industry in the near future. "If you look at it, we are primarily a market-oriented company. So we will focus on specific markets and then branch out into other adjacencies, but our core area will always remain the same; smart, simple, flexible, reliable renewable energy solutions that are affordable", concludes Mux.