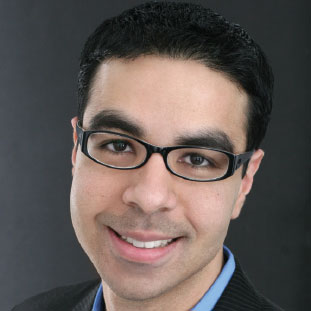 Today, cyber criminals are merciless havoc creators who are crippling giant blue chip venture firms in a fraction of a second through data leaks, ransomware, and phishing attacks. To make matters worse, in the days ahead, threats presented by jail breaking, ghost ware and two-faced malware is only predicted to grow bigger. According to the research firm Gartner, by 2018, 40 percent of large organizations will have formal plans to address aggressive cyber-security business disruption attacks. Currently, even after thousands of breaches shook the IT world, most organizations fail to address basic security issues and well-known attack methods. "Most firms are using the wrong mechanism to counter attacks, making it easy for hackers to break into the organization," says Rohyt Belani, Co-founder and CEO, PhishMe. In such a scenario, PhishMe is one such company that is at the forefront of delivering threat management solutions for organizations that are combating
phishing and advanced targeted attacks. The company threat management solutions easily integrate into any organization's security technology stack, facilitating decision making and measurable benefits.

Belani has extensive experience in the security industry and the company has set up a Software-as-a-Service (SaaS) solution PhishMe Simulator to avoid the email-based social engineering attacks. The solution provides back-end reports which enable operators to get a complete report over the time and note down weak points. Phishme also engages and trains employees about the potential attacks, and the company has developed an email add-in button, PhishMe Reporter, which can be installed into the employees' mail system. When this button is clicked, it discerns if the email is a special simulated phishing mail or one from an unknown source. The button also has the capability to deliver the unknown messages to internal security teams for quick analysis. "We maintain the scores of the employees and analyze how good they are at reporting phishing attacks," says Belani. PhishMe Reporter enhances the intelligence ecosystem inside the customers' organizations with user-generated reporting of possible attacks.

In an instance, one of PhishMe's customers, wanted to reduce the possibility of falling for phishing attacks. The customer approached PhishMe to decrease their users' susceptibility. When the customer
started using the PhishMe Simulator, 28 percent of their organization was influenced by phishing attacks. After utilizing PhishMe Simulator for two years, the percentage decreased to four percent. "We significantly increased the capability of the human resource to efficiently detect phishing attacks," points Belani.

In addition to give incident response and security teams the visibility into phishing attacks the firm also offers PhishMe Triage.This solution basically turns employees into informants and gives them the tools to detect possible attacks in near real time. "We also provide the internal security teams with the tools to act on the information and prevent infection of a few systems from turning into an enterprise-wide natural data breach," explains Belani. Recently, the company fully integrated and enhanced its powerful product suite to include attack identification, human-verified intelligence and incident response.

In the days to come, PhishMe aims to expand their operation into international markets and release innovative products. "We disrupted a market made up of security awareness training providers by delivering a solution that focuses on modifying behavior through experiences-empowering the entire workforce to be the last line of defense and we will continue to evolve in the security landscape for years ahead," ends Belani.