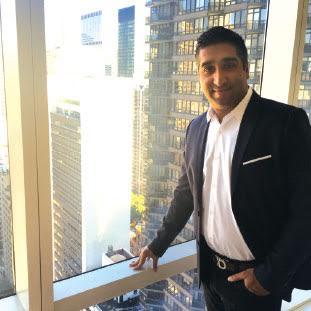 time-consuming and paper-heavy tasks digitally from a SaaS perspective for better operating profits. The additional capabilities of the platform include integration of office processes-signature, user management, a library of documents, along with reporting and messaging- for a fluid workflow. The platform's reporting module allows clients to track the status of their documents, crunch their data, and export it by plugging into applications such as ERPs, CRMs, and HR systems. One of the value adding features of the OPL platform is OneVault a collaboration tool that allows sharing of documents within the platform to create approval levels and business workflows. "With zero percent churn rate, One Paper Lane is a feature heavy platform that automates and digitizes paperwork related to the entire spectrum of management processes, in one place," extols Mirchandani. "Hence the name, One Paper Lane."

Another noteworthy aspect of OPL is its do it your self (DIY) feature that aid customers to upload the documents onto the platform and create their own forms with the option of sharing it with their users for completion. In one instance, OPL assisted a global investment bank and a private wealth company to improve their customer experience by digitizing their customer contract process.The platform allowed the client to save time and improve efficiencies while setting reminders for pending customer documents
and uploading Know Your Customer (KYC) forms, to manage the entire onboarding process digitally. "We use machine learning in the back end to make documents extremely smart so that when it completes a certain profile, it becomes collaborative, real-time, electronic, digitally signable, distributable, and immediately auto fillable," informs Mirchandani.

As a part of their product development initiative, OPL's team, comprising of project managers and data scientists ensures that the company's products move progressively to meet the demands of their customers and the industry. In addition, the firm also focuses on investing in their UI/UX design to create an easy-to-use SaaS solution with a DIY implementation. "We're enabling faster and secure digital transactions by curating our clients' experience of doing business with their customers, vendors, employees, and partners," informs Mirchandani. Fuelled by a passion to design aesthetic offerings, the pro-active team at OPL also believes in building products that add value to people's lives and help global organizations make a difference. For the future, OPL plans to create a best-of-breed strategy for developing products that combine technologies to ensure profitable operations for their customers. "Our constant zeal for innovation addresses the needs of the market and ensures that we are the leaders with our industry-focused, digital initiatives for companies," concludes Mirchandani.