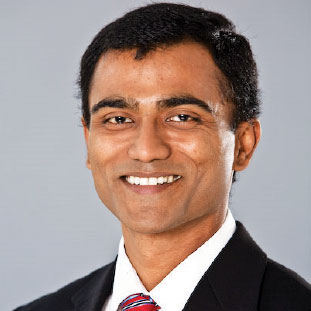 Nisos Technologies is a software development & digital transformation consultancy with delivery centers in USA & India. NisoTech helps enterprises deliver like small agile shops & small businesses leverage the cloud to scale like enterprises with large budgets. NisosTech has co-created complex cloud based applications for non-profit, marketing & advertising, financial & real estate technology providers. Agile software engineering with a strong focus on web scale product development being NisosTech's core expertise, customers leverage Nisos Technologies for green field thinking, MVP development and product market validation. While primarily being a software engineering firm, NisosTech's patented, flagship product GeoSimulator helps mobile app developers test their location based apps by simulating user motion and geolocation worldwide without having to worry about handling complex geolocation & geofencing code.
Nisos differentiates its services in web scale product development by leveraging its internal digital transformation solution frameworks in building software products
Technology Powerhouse for Businesses
Incorporated in 2013 by Ronnie Guha, who has a rich background of 20 years in IT and has worked with many companies like VMware, Informatica, Oracle & IBM. Started as a technology powerhouse for businesses, the company offers its services in web scale product development by leveraging its internal solution accelerator frameworks in building software products. Elaborating on this, Ronnie Guha, Managing Principal, Nisos Technologies, says, "We first focus on the consumer and think of technology next. With web scale product development in our DNA and having Independent Software Vendors as our customer base, we think, act and work like ISVs and own their products as one of our own." The company is laser focused on digital transformation services and mobile app development services are an important part of their core offering.
Having been a SaaS firm before, the company understands the importance of 'Product Launch' & iterating until one finds the 'Product Market Fit'. NisosTech brings this unique approach to every client engagement. Nisos helps businesses go to market better, cheaper, faster by leveraging best of breed cloud native technologies and its own internal, cloud native solution frameworks. "We enable our customers to adopt AWS, Azure GCP to move forward. We try to build, operate and transfer these disruptive technologies for our customers," says Guha.

The Digital Journey Ahead

Team NisosTech, a boutique firm with 25 full time employees helps ISVs, nonprofits and SMBs in leveraging the latest advancements in cloud, social and mobile technologies. Bootstrapped since day one, with more than 90 percent of its customer base in the USA, the company later shifted its focus towards the Indian client base. With revenue growth of 60 percent YoY, the company aims to build more digital business solution accelerators for various verticals. "At present, we have launched a solution for nonprofits, and over the next few quarters, you would not only see us providing more frameworks for professional services businesses, e-commerce & retailers, marketing & advertising ISVs, but also find a few more mobile development and testing tools being released," concludes Guha.