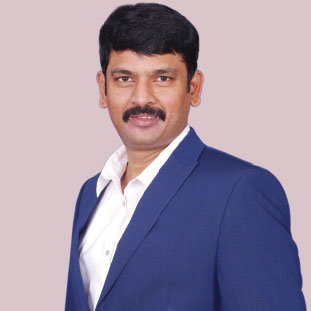 Igniting creative sparks of innovation is in Raj Kellampalli's DNA. Going out of his way to appreciate, acknowledge the team and motivate them to 'think out of the box', Kellampalli, Founder and CTO, NetScore Technologies encourages his employees to bring in unconventional ideas and novel applications to foster productivity in this intricate market place. Turning thoughts into action, Kellampalli steers NetScore Technologies-a provider of turnkey solutions to the enterprise resource planning (ERP) sector, with immense passion and dedication. Connecting NetSuite with web stores like Amazon, eBay and third party logistics (3PLs) for shipping integration for back end processes, NetScore Technologies-the one stop shop NetSuite consulting provider entered the ERP market in 2007. "Initially started with an SAP ERP platform, we stumbled upon NetSuite, when it gained attraction. NetSuite was the ideal software on the cloud in the SMB market and it was a logical step to move to this direction," says Kellampalli.
NetSuite is a complete web-based solution, and the only Software-as-a Service (SaaS) business software that supports accounting, ERP, customer relationship management (CRM), professional services automation (PSA), and ecommerce. "By exploring unconventional practices and stepping into the unknown, we solely focus on the NetSuite practice. Being a certified commerce agency partner, we build
webstores on Monte Blanc SuiteCommerce Advanced technology that offers rich user experience and content management capabilities for retail and wholesale distribution customers. Value added services like SEO increase store traffic and lead conversion. As a software development network (SDN) partner, we are also excited about building value added Apps and connectors-that increase efficiency and reduce operational costs for our customers," Kellampalli elaborates.

Additionally, bombarded with ongoing IT maintenance cost and legacy on-premise ERP solutions, the need of the hour today is a drive towards a flexible, cost effective ERP system that can connect financials, customers and commerce in a single platform. "Solving this menace, NetSuite ERP solution is an entirely cloud based system that manages the global distribution system in a single platform. 70 percent of customers have quickbooks and third party ERP software and they are just transitioning to the cloud. Some clients still use legacy software, that are time consuming and ineffective. We offer cost effective ERP and value added implementation services to cater to our customer requirements." The NetSuite Cloud ERP software helps in ensuring faster deployment times, reduced upfront investment and mobile connectivity.

Additionally, as a NetSuite SDN partner, the firm offers Grid Order Entry App-serving to be a huge time saver for retailers and wholesalers entering matrix items on the purchase order and sales orders for different company locations."Our NetSuite-Amazon/eBay connectors help customers to sell more on online market places. These connectors have real-time inventory updatesand promotion features. One Amazon connector their market challenges with their expert consulting services and NetSuite solutions for SMBs. For every business problem, the firm
lays out various design options and explains the pros and cons of each approach. The firm also emphasizes on software design and documentation to reduce maintenance costs for customer. And therein lies the differentiator for NetScore. In one instance, a client selling usedtires on Amazon and eBay lacked real-time inventory updates and experienced reduced sales. After using NetScore's Amazon/eBay connector, not only did the client experience real time inventory updates with the plug-ins but also attained more leads with increased results. In another example, a customer selling yoga accessories onlinefaced can connect to multiple Amazon webstores providing real cost savings to retailers selling online. We have performed custom integration with proprietary webstores, with market places like Brandboom, connected with 3PLs and FTP," Kellampalli elaborates.

Over the years, NetScore has assisted several clients to solve intricacies regarding their order management. In order to solve the hindrance, the client used NetScore's Grid order entry Appthat helped the operations people to process sales orders and purchase orders quickly.

What's next for NetScore? "Our focus is to expand our sales and marketing operations in the U.S. With respect to the ERP market, "we would like to expand to Asia Pacific and Europe," explains Kellampalli. "Additionally, we will continue to focus on building applications for the retail, wholesale distribution and general business verticals which includere curring billing, loyalty App and Point of Sale (POS)," says Kellampalli. "We at NetScore are on a mission to build applications and intellectual property in the coming years. The company's long term goals include plans for an initial public offering (IPO) in 2018 and also expanding into other cloud offerings. "We would also pay keen attention to increasing the development head count in India," concludes Kellampalli.