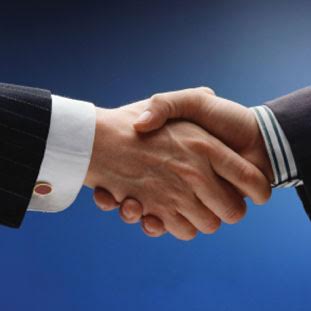 Mobinius being a new entrant in the enterprise mobility market knows the significance of setting a benchmark for the company. "Mobinius wants to be the Uber, Airbnbs and Flipkart of Enterprise Mobility," Damodar Puthiya points out. As the development of enterprise mobile application is on the rise in many industries, Puthiya is conscious of the challenges that the company needs to brace itself for, "the increasing traction across the globe around enterprise mobility. At the same time many organizations are not aware which direction to take and what technologies to be used." The problem has been compounded by the fact that there is a persistent resistance to come out of the legacy system. For building a real-time mobile architecture means re-evaluating one's legacy solutions.Hence, keeping in lieu with the challenges, Mobinius' offerings have been devised to provide maximum customization for its various industry driven clients.Through its platforms like Mobisales, which runs in all mobile platforms, Mobinius is leveraging the 'salesforce' of a company by
feeding latest product information and specifications while supporting innumerable products. In addition, MobiTaskz, which is a cloud based offering, provides auditing and tracking compliance like safety, repairs, and cleanliness. The tracking feature helps in maintaining consistency and ensures a systematic procedure is followed for auditing. The tablet app feature of MobiTaskz provides notifications for auditing while also showcasing audits in a graphical interface. While the web app feature assigns audit packages to the auditor and periodically collates all the auditing activities.

Enterprise mobility has become the need of the hour and the presence has never been felt more, across divergent verticals like manufacturing, banking and financial services. Likewise, Travel and Hospitality are some of the industries where enterprise mobility popularity is gathering quick momentum. This has allowed Mobinius to incorporate the methodology of being evangelists cum solution experts. The company advises customers in multiple directions starting from generating ideas to providing crucial back-end support and measurements to gain improved efficiency Furthermore, Mobinius helps clients in developing mobility strategies with its vision, work plan for different projects, tools for project development, adopting the best mobility strategy and effective enterprise mobile app
development for increased operational speed.

Mobinius brings great advantage to business space by bridging gaps, simplifying businesses, and elevating competitive benefits by providing technology based business solutions. However, Mobinius does not rest on its past laurels. In an industry where companies can boost of 300 years of combined work experience, Mobinius is relatively new. But rather than considering as an impediment, it has paved way for a culture of innovation in the company. "We constantly invest on technology and will continue to do so," says Puthiya.

Having diverse practices has helped Mobinius to leverage the best and right technologies to be deployed. Right from native to hybrid approach also including cloud, Mobinius deploys their framework of re usable components, which they have built over the last five years. While from a purely business potential the company has started new initiatives around, IOT, Industrial automation and Healthcare.

With sales offices in U.S. and Europe, Mobinius is planning to further expand its geographical footprint to other parts of the globe. The company is focused on providing the best possible mobility solutions for their clients while retaining the ability to offer independent advice.