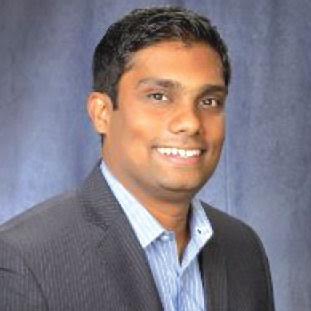 Business Continuity remains a key challenge for organizations. While organizations have made tremendous improvement in their capabilities and resiliency, a continued emphasis on Business Continuity is still required. "This was one of the key factors that spurred the genesis of MLC & Associates Inc., a company that has evolved through the decades to provide a process-guided approach for contingency plans and performance management for disaster recovery. "In order to quantify the cost and impact of recurring IT risks, a 2013 study by IBM found that on average 442.3 minutes were lost for every single disastrous event, with each passing minute costing approximately $32,229.
Markets and Markets research has estimated the growth in Business Continuity spending from $1.68 billion in 2016 to $11.11 billion by 2021. Never the less, there is still a missing link in the capabilities of businesses to effectively respond to disasters and their ability to resume normal operations. "In many cases,organizations emerge successful in protecting their IT assets and workforce, but the dip in productivity and revenue can remain unchanged and have a major impact
even months after the incident," points out Prashant Kumar, President and CEO, MLC & Associates Inc.

constantly," explains Kumar. By combining continual improvement and Business Continuity, there is a sizeable Serving as a major differentiator from its competition is the fact that MLC's customers take home process improvement alongside a comprehensive Business Continuity Program. "The way we see it, BCP is not just an insurance policy. MLC's process oriented strategy ensures that our customer's performance is bench marked and boosted cost saving that MLC's customers experience through MLC's process led approach, which provides frequent opportunities for discussions and meetings on dependencies and enhancements to workflows ultimately increasing internal collaboration.

MLC is built on the accrued experience of its seasoned team,who as an organization believe in educating its customers and not just selling a brochure of products.In fact,"the four pillars that underpin our mission are: people,process, technology, and facilities," adds Kumar.

The company also helps enterprises in organization restructuring, and process refinement. MLC's CPM service Corporate Performance Management) covers a range of capabilities from assessing a business's goals and guiding them through key decision making such as migration of critical systems to the cloud. Through in depth consulting sessions,MLC studies its customer's processes and technological infrastructure,the
employees that support and depend on the organization's core technologies, and the workflows that binds them. "For instance, in the cloud landscape, there are a multitude of vendors, each offering products having varied levels of scalability, affordability, security, tenure, and success," elaborates Kumar.MLC leads customers through an evaluation process that helps them decide if the technology and selected vendor will meet a project's ROI goals at an affordable price point."For us, the end results our customer experiences is more important than the technology itself" says Kumar.

This rule of thumb applies to existing work models or technology implementation. For example, in one case a client periodically generated 100 reports that included thousands of rows of data and performance statistics for management to view. When MLC stepped into the picture, a detailed analysis of the data dependencies and relationships was made and the number of reports that were generated was brought down to ten.

In terms of broadening its clientele to include more customers from around the globe, MLC depends mainly on referrals from satisfied customers rather than through marketing lead. MLC is also continuously investing in R&D geared towards product development, security and service enhancement."We have started on a never ending journey that intends to make Business Continuity and Performance Management affordable, available, and reliable for everyone," states Kumar.