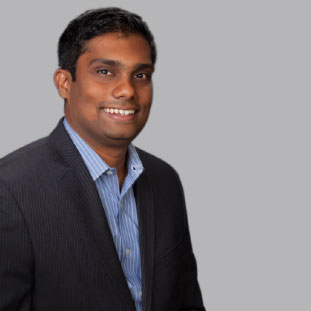 As the pace of technological growth accelerates day-by-day, Business Continuity management must keep up within companies to enable them to face elevated market demands and regulatory mandates. Key business and technology changes need to be evaluated by companies from their own perspectives and outlooks including the impact on critical processes, the risks involved, and how advances in technology can be leveraged to enhance their Business Continuity capabilities. Furthermore, Business Continuity provides a firm structure for an organization to lean on in times of emergencies and offers stability and security as well as enhanced internal capabilities. Acknowledging this requisite need, MLC and Associates, Inc. (MLC) helps companies in various industries with Business Continuity solutions, corporate performance management and other services to improve effectiveness, increase self-sufficiency and get businesses back on track after a disruption.
"We developed our Business Continuity practice by focusing on four major building blocks: people, processes, technology, and facilities," says Prashant Kumar, President and CEO at MLC.
Apart from the consulting solutions offered, the company also has a Business Continuity cloud-based tool and a mobile app for easy trouble-free access by clients anywhere and at any time. MLC intends to continue to build on its Business Continuity solution and integrate new age technologies such as Artificial Intelligence (AI). The company intends the solution to work across any market, any industry, and any organization and plans to offer its entire expertise in Business Continuity to support clients in the long-term. "We are also looking at expanding to other markets primarily in China, India, and U.S.," concludes Prashant.
Further, MLC is able to provide a broad spectrum of services including custom application development and project management. The firm offers a plethora of expertise for organizations to make their operations nimble, more streamlined, and effective. MLC's solutions include organizational and strategic assessments, strategic and tactical planning, corporate performance management, quality improvement, program management, and other related disciplines.


The Blending of Technology and Performance Management as a Strategy
One of the vital factors MLC has witnessed over the years is the critical need to synchronize data across systems and making it sustainable and reliable so that clients can gain access at anytime. At MLC, partnering with each client to implement a technology integration strategy is an essential requirement for most projects. MLC's process is clearly defined and requires a strong working relationship with the client and includes assessing and documenting requirements and navigating the demands of projects based on the client's needs and constraints-enabling the organization to be successful. As an outcome, MLC often exceeds the expectations. MLC also provides Corporate Performance Management solutions (CPM) to organizations. Many organizations believe that Business Intelligence (BI) and CPM are the same, but MLC feels that they are very different. According to the firm, BI is a technology to produce analytics and CPM channelizes the way to organizations utilize these outputs to ensure that the organization is managing performance effectively. MLC has also created their own templates and custom applications, enabling MLC to directly deploy them at a client's site, integrating with the client's existing technologies.

MLC 's main differentiator is that it offers a unique blend of management consulting and technology services to its clients blending elements of process improvement, Six Sigma, strategy, and management. The company is not keen on just applying their solutions to the client's problem, but delves into the problem to understand the root causes of issues then designing, developing,


and deploying an effective solution. MLC believes that change is constant and is very careful change management within an organization motivates them to be passionate about the projects they take up."Sometimes the root cause is not the technology but instead ends up being the people or processes that needs improvement. This stands as one of the biggest trends we see in the market place and we are there to make sure that our clients achieve their strategic objectives and real results-we are not just there to implement technology and leave," exclaims Prashant.

MLC has served a wide range of public sector clients and private industries such as aerospace, automotive, finance, manufacturing, distribution, media and entertainment, and many more.

Testaments for Success
As far as the company's accomplishments are concerned, MLC has developed a collection software solution for a company in the health care industry. The client's previous off-the-shelf package did not meet the client's requirements and a replacement solution had to be developed from scratch. MLC worked closely with the client to develop a secure, web-based front-end application with an integrated database which out performs any other solution in the marketplace today. In fact, the client is so happy with the product that they are considering commercializing it for sale.

Another offering that's well appreciated by clients is MLC's Corporate Performance Management system (CPM) and related capabilities. In one case, a client had to streamline more than 80 reports, which then had to be normalized and converted in order to shift from a previous technology solution to another platform. MLC sorted out the issue by assessing the data required, existing data inconsistencies, and the reports needed for analysis including ongoing month-end evaluations and a continually updated dashboard for use by management. With the results of the work performed in-hand, the company was able to bring the report count from 80 to less than ten with self-serve analytics and dashboards to enable the client to dramatically improve its performance.