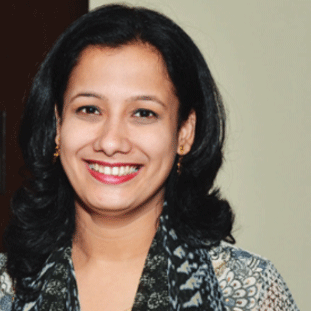 Why is that most business ideas are succumbed to conceptual stage and fail to exist in reality? Well, the road to innovation & success are often hard and involves a lot of budget spills, crunching of numbers, competitive analysis, consumer-survey, and marketing strategy implementations. Comparing these parameters to numerous possibilities and validating them becomes a crucial part in any business. Hence, data integrity and the quality of the data showcasing the future roadmap, as per the changing market trends make the journey smooth, easy and ensure guaranteed RoI. One company that has been instrumental in transforming innovative ideas into revolutionary business decisions, and executing them successfully across industries is Max Corp Consulting.
Based in Noida, Max Corp Consulting is a boutique market research & consultancy firm that provides cost-effective, customized research solution to companies that are smart and strategically designed to help companies launch their products, services, expansion of stores,promotions, redesigning of products, repackaging of materials among others. Most importantly, they ensure that their strategic
methodologies include both quantitative and qualitative research, be it mixing up of the telephonic survey, in-depth interviewing with mystery shopping to obtain maximum data. Maushumi Sharma, Director, Max Corp Consulting, India, enthusiastically says "We have a growing panel of verified consumers and B2B professionals across the globe, we ensure to engage with them and reward for participating in our online as well as telephonic research. Moreover, our teams of consultants are exceptional when it comes to converting in-house data insights into incredible business outcomes."
Understanding the emerging trends & technology, MaxCorp has organized an internal data and has procured data from various portals by validating panel designed for online studies
Maximum Possibilities – The Road to Success
MaxCorp has carved a niche in market research & consultancy domain by providing a simplistic design of questionnaire that is easy to understand and includes validation of questions, which uses cross-questioning patterns to authenticate responses. Also, their in-house interview process enables easy access to verification and reconfirmation of opinions in crucial cases.
Furthermore, MaxCorp Consulting has been working on research & studies using samples of
proprietary data whilst, recruiting
new respondents for the studies using various screening methods. In addition to this, understanding the emerging trends and technology, MaxCorp has organized an internal data and has procured data from various portals by validating panel designed for online studies. The company has a quality team to monitor research methodologies, data collection, survey performance & data quality – apart from software quality maintenance. "We have been following quality standards and standard process to our routine consultation projects, where data collection, streamlining of information, consumer & authority interviews, are adjudicated to highest quality reviews, ensuring transparent fair information gathering as per study design in market research interviews and survey panel interviews," Says Mahesh Sugathan, VP – Operations & Strategy, MaxCorp Consulting, Geneva. "Most of our clients are working with us since inception because of our excellent data quality," adds Maushumi.

MaxCorp has a well-experienced team of interviewers and experts who are experienced with conducting research and surveys in the industry and across geographies. The team at MaxCorp has great technical expertise in digital and survey programming technologies, six sigma belt certifications for quality among others. Growing rapidly, MaxCorp since its establishment in 2013 has grown 50-100 percent YoY. "We want to evolve as a technologically advanced and innovative research, analytics, and consulting company. Our main agenda is to become an indispensable growth & research partner to businesses and startups across the globe," concludes Maushumi.