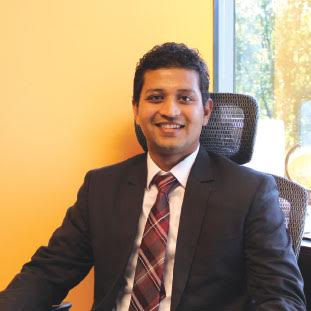 While working as a SharePoint consultant back in 2007, Parth Patel, the Founder and CEO of KnackTek realized that being part of a process driven IT set up meant leaving 'flexibility'and 'product client relationships',out at the entrance. "That's how things worked during IT projects. They were strictly based on fixed protocols and standard procedures,"recalls Patel. Most service providers lacked the flexibility and delivered solutions that were monotonous and predesigned failing to address the client's actual requirements and crisis. "With such being the scenario,one question prominently dwelled in my mind why do we have to be another brick in the wall?" says Patel. This curiosity gave birth to the idea of creating 'tailor made'IT solutions and strong client relationships, which later, in 2009 led to the inception of KnackTek.
Today, KnackTek offers customized
IT consulting and IT staffing services to its clients with the help of its highly skilled employees. KnackTek assists its customers with both standalone IT solutions and also helps them in optimizing their existing infrastructure. The company's IT services includes Content Management Systems(CMS), Business Intelligence (BI),Customer Relationships Management (CRM),and Database Management Services.

"The significance of KnackTek's IT services lies in the strong relationships we build by helping customers attain desired outcomes," explains Patel. In one instance, HNTB, a provider of civil engineering, architecture, construction, and planning services, felt there was a lack in communication and collaboration within their company systems-despite having specialized construction software. HNTB's management needed a solution that would help them in fulfilling their commitments, and construction project requirements. After careful assessment, KnackTek was asked to provide a robust solution that included easy-to-use interfaces, simplified end-user adoption processes, workflows with in-built tracking, updated notifications, and empowered BI tools. Using Microsoft SharePoint Server 2010 as a base, KnackTek was able to create and implement custom
workflows to help HNTB's management and employees as well as provide intuitive dashboards and reporting tools.

Apart from the IT services, KnackTek also operates in the IT staffing market attracting talented resources for its customers. With a focus on client and candidate interaction, KnackTek aims to streamline the traditional recruitment methodology by making it more people centric rather than process oriented. "Every company has specific protocols and we want to ensure that our hiring process is integrated into their procedures as smoothly as possible," says Patel. "With this level of personal attention, it is easy for us to get a clear idea of an organization's specific requirements right at the start and match it with candidate expectations in the initial stages itself."

KnackTek is actively involved in the local developer communities and technology user groups. This engagement is an important aspect of the company's core values of forming partnerships and staying connected with a remarkable candidate resource pool."Our recruiting procedures aim to fill the loopholes that affect most project implementations. With specific techniques in screening and candidate lock in procedures, we aim to provide best experiences to both candidates and clients,"concludes Patel.