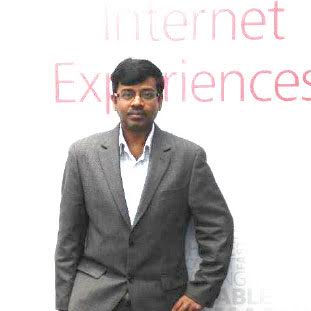 The company delivers pre eminent services ranging from software development,flash banner, SEO,Pay Per click(PPC), social media marketing,web design, e-commerce application designing to handling
online projects as well as coordination and development of the same. Keshava Technology guides its customers in deploying different technology solutions for boosting the performance of their business."If a customer needs a web application for displaying its products and services,to fulfill the requirement, the team at Keshava understands the focus of the customer and customizes the development of web application for better results,"says Mani Nagappan. Consequently,the company builds its web development strategies to optimize the data traffic while saving the expense on technology. The web development services include domain registration and web hosting, quality interface design,Interactive Flash Web Design, e-mail solutions, and, Content Management System (CMS).

Once, Catsdrama, a drama school, needed an online platform to manage their ticket bookings seamlessly. The client approached Keshava Technology and in a few months,"We developed an automated web based system for managing ticket bookings," says Mani Nagappan. With an online platform on-board, the client gained the ability to promote their products using the digital marketing strategies.

In tandem with web and mobile application development services, Keshava Technology provides SEO packages and Lead Generation packages. The SEO package comprises of numerous capabilities including keyword analysis, Image Tag Optimization, and Social Media Optimization for boosting the web traffic in a short span of time.Unlike traditional SEO techniques,it allows the client to follow up with their
customers with reports illustrating web traffic and the number of leads captured.

The package also includes a reporting feature, which provides reports in weekly and monthly basis. To improve the rank of an enterprise in a search engine, the company provides content writers with SEO-based writing skills. The writers document the product and use the same information to circulate in social media.

The complete expense of web development and digital marketing is very high for enterprises. To reduce the technology expenditure, Keshava Technology leverages offshore development business model. According to this approach, the company provides professional team for executing the plans of its customers. For example, an enterprise requires a team to manage its website for better traffic and to generate leads for increase in sales. For eliminating the need to hire a team of marketers, Keshava Technology provides a full time technical and marketing team to enable its customers in augmenting the count of lead generation and web traffic.

In the years to come, Keshava Technology is planning to be a product based company in Retail,Banking and Logistic Domain emphasize on developing mobile applications and Social Media Management tools."Initially, we started working on retail industry, where the company seeks to understand the requirements of the market and bring the product to the market just in time,"concludes Mani Nagappan.