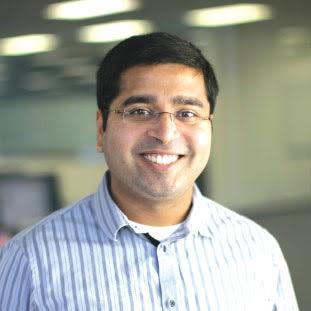 As a former gamer, Manav Ratan Mital originally founded Instart Logic to serve the gaming industry, building an application delivery service for desktop gamers. But, he along with his co-founders soon realized that the entire world was moving towards mobile-first consumption. It made them realize that as consumers all over the world increasingly consume content on their mobile devices,every company that engages users online will have to suddenly re-architect their applications to offer a seamless experience to users across a multitude of devices. "This evolution of user behavior would render existing delivery solutions ineffective in their ability to speed, secure and scale applications. This gave our founding team the opportunity to build a company with a product designed from the ground up to deliver modern applications in a modern world,"recounts Mital, Instart Logic's Founder and CEO. "Today, Instart Logic has evolved to become one of the most respected companies in the application delivery space,responsible for fast and secure user experiences for some of the world's largest enterprises in a variety of industries like eCommerce and media."
Instart Logic has created the world's first endpoint aware application delivery solution.It combines machine learning for performance,virtualization for security,and open APIs for agility, along with a content delivery network 9CDN)for global delivery. By accelerating performance on all devices, securing the entire delivery path,and providing its customers with agility and flexibility, Instart Logic enables its customers to provide their users with the fastest and most secure interactions as possible. "Using Instart Logic, enterprises like Office Depot and The Washington Post can provide ultra fast, visually immersive and secure experiences,giving them a competitive advantage,"says Mital.

For instance,as Office Depot started to experience increased mobile traffic, it faced the problem of congested and unreliable cellular networks. Instart Logic became a valuable partner in Office Depot's mission to build a mobile first business. Office Depot credits its faster performance to Instart Logic features like Smart Vision, which optimize images and dramatically reduce data transfer. As a result, Office Depot was able to increase revenues on mobile and wireline through increased conversion rates,larger shopping cart sizes and reduced bounce rates.

According to Mital, in the early days of Instart Logic, the team repeatedly heard about common issues that enterprises experienced with legacy application delivery solutions. The first was abandoned transactions due to poor performance. Another was the challenge of providing a seamless,enjoyable experience
across all device types, particularly mobile. Lastly, legacy application delivery solutions were unable to remedy security vulnerabilities like the leakage of a user's private information.

Instart Logic set out to address these problems. Instart Logic's AppSpeed product addresses the problems associated with poor application performance like abandoned transactions. The company employs technologies like machine learning to help accelerate the delivery of content. Instart Logic's App Shield product leverages virtualization in order to protect its customers and their users against security attacks. And, the company's AppFlex product enables its customers to move at the speed of business by giving them more agility through APIs and automation technologies.

The company has also pioneered a new solution under its AppShield product called Bot Defense. "With over 50 percent of the web being trolled by bots capable of causing severe revenue loss and bloated total cost of ownership, our Bot Defense solution ensures application security and traffic integrity," says Mital.

Instart Logic is very happy with the traction it has seen so far, and is committed to continuously innovate its product and better serve its customers. Speaking on Instart Logic's prolific growth, Mital explains, "As we continue to scale and grow the business, we are expanding into major geographies such as EMEA and APAC."