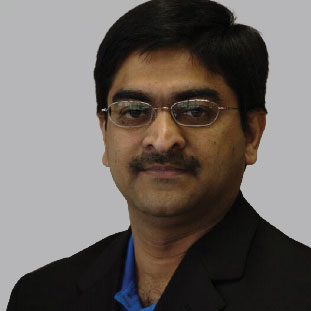 As organizations today embrace the value of a broader, global trade management, the managers-who traditionally spend their time in managing shipments through proof of delivery processes-will be looked upon to provide leadership in understanding and adding value to the entire supply chain. This includes purchase order management, total landed cost modeling, insurance and claims, import and export compliance, security regulations, and integrating screening processes seamlessly to invoice reconciliation and trade financing systems. "However, the biggest challenge for managing global trade is globalization itself, along with the rise of intricate regulations and compliance processes," opines Anand Raghavendran, President and CEO, GTKonnect. Helping organizations enhance their logistics and customs operations in the global trade landscape, GTKonnect provides web-based collaborative services that facilitate seamless sharing of information. "Our state-of-the-art GTKonnect suite of global trade management software is designed to support the needs of importers, exporters and service providers to improve operational efficiencies through automation, integration and collaboration," says Raghavendran.
Headquartered in Irvine, CA GTKonnect's global trade management suite of products include individual modules-each performing its own set of functions-tied together as a collaborative suite, for the unique needs of organizations. "Our services are exclusively based on import and export business to support processes such as drawback filing, C-TPAT, denied party screening and free trade agreement," says Raghavendran. Adding to these unique capabilities, GTKonnect builds and provides
Global Trade Content that powers the global trade management system-helping customers to simplify the process of managing imports, exports and trade agreements.

Providing Tomorrow's Technology Today
Launched in 2007, the GTKonnect suite today is helping many large and small enterprises manage import-export and maintain compliance from a global perspective. "Our suite of products ensure the 3C's-compliance, collaboration and content are achieved by every trade organization," points out Raghavendran. The comprehensive component of the product suite-Denied Party Screening (DPS)-automatically enables global traders to screen their customers and suppliers against denied and blacklisted parties, ensuring compliance with federal and international rules and regulations. The comprehensive solution replaces manual trade screening processes in order to follow and comply with the government regulations. The system alerts organizations against globally denied party lists that include denied persons, unverified entity, debarred brokers, non-proliferation organization, terrorist agencies, anti-money laundering checklist and others. For global traders, this web-based portal works as a first level of defense before items are shipped, packaged or taken into account, where they can simply use the name and address to access the platform and perform a rudimentary check.

Highlighting the company's efforts to play an active role in Global Supply chain security, GTKonnect C-TPAT was launched as a response to and immediately after the 9/11 attack, to help importers and Exporters secure their supply chains. The product today is spread beyond the U.S. border and is utilized by different countries to monitor and manage supply chain security programs. The C-TPAT has configurable security criteria such as container safety, factory protection, and information security in order to help organizations screen their partners against vulnerabilities affecting their supply chains. This software module provides a collaborative platform, where one can create questionnaires to assess partner





risk based on the responses, and ultimately weigh and score anorganization through an automated mechanism. The moment a module identifies security vulnerabilities, it automatically creates an action plan to rectify the identified risk, ensuring global supply chain security from possible intrusions and compromises.

While maintaining the integrity of its products at one hand, GTKonnect constantly works alongside its customers to understand their various requirements while developing and suggesting unique implementation processes for every institution. "We configure our technology to fit into their business practice and help provide user-friendly compliance solution to manage their regulation processes," explains Raghavendran.

This methodology has helped the company garner scores of world-class clients including Mattel, Mitsubishi Motor North America, DHL Express, Boeing, and Johnson & Johnson among others. GTKonnect has maintained unique compliance program for each of these organizations, helping in their growth process, while making every compliance aspect automated processes, discounting the need for any manual interventions.

The Rapid Expansion Plan
Being a customer-first company, GTKonnect provides technology as well as domain experts to assist their clients in their business processes. Forging ahead, GTKonnect plans to make their existing platforms more advanced and sophisticated to address the emerging challenges in the global trade industry. The company also wants to establish itself as a global content provider. "Content is the most expensive thing in today's global trade landscape. We plan to offer a technology for content construction, which will make it easier for people to consume the global trade content cost-effectively," says Raghavendran. The company sees themselves becoming a collaborative platform in the upcoming years, where content creation will include experiences from other organizations in order to make the whole process more appealing.