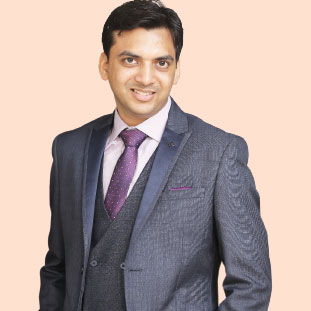 In this era of technological advancements, products and service providers are continuously looking for reducing the gap between them and their customers. Mobiles have become the mainstay device in society and they come with a lot of technological innovation. India is leading in the space by delivering quality applications with better cost efficiency and is changing the way people do business at the moment. That is to say, Companies no matters small/mid-level/big, to stay competitive these days, they need to be mobile. Mobile apps can help Businesses to stand out from the crowd with personalized user experience, increase in user engagement and customer support.
New Delhi Based Grepix Infotech is a one stop destination for mobile, games and web app development services. Rendering qualitative and progressive application development solution to a wide spectrum of clients across the globe, helping them leverage the full potential of the indispensable
mobile platform for their brand growth. They have developed over 150+ apps and websites on multiple platforms including 25+ technologies. Their presence is found across multiple sectors like Health care & Fitness, Social Networking, Entertainment, Transportation, Real Estate, Travel, Lifestyle, eLearning, News, Image and Video processing etc and has helped companies reach out to their targeted audiences with mesmerizing mobile applications and services.
Grepix Infotech has developed over 150+ apps and websites onmultiple platforms including 25+ technologies
The Journey
Vinay Jain is the founder of Grepix Infotech and brings over 10 years of entrepreneurial experience. His focus revolves around software & business
development and customer satisfaction. Prior to Grepix Infotech Vinay spent over 7 years as computer hardware & software engineer and architecting large scale mobile applications. Vinay is also a co-founder of Appicial on-Demand Taxi App Solution (www.appicial.com), MediOn Cloud a healthcare web-cum mobile solution for Dentists
(www.medioncloud.com).
Over the arc of Grepix's history, Vinay has assumed multi roles as the Founder, CTO and Developer. Variance in those technical roles, he balanced internal-facing duties with external responsibilities. Vinay's most gifted strength lies in his ability in building award-winning, coupled with excellent Technical skills, strikes the ideal balance between innovation, creativity and long-term business intent.

Grepix offers comprehensive and integrated IT services across the globe that includes strategic consulting, software development, mobile application development, desktop applications, plugins development and world-class e-Business applications. Explaining the advantages of their services, Vinay says, "Our creative work not only looks beautiful, but provides an amazingly simple and intuitive user experience.Our constant endeavour is to ensure security, quality and transparency in all the services we render.In the entire journey, we have worked with major clients and various government projects across the globe."

Future Developments

Vinay concludes, "The growth prospects are enormous with never ending demands in the coming years. We are working hard to polish and launch some cool & useful products and services in software & app space. In the future we will work on enhancement &expansion in the area of Augmented Reality (AR), Home Automation, IoT, Beacons and Wearables."