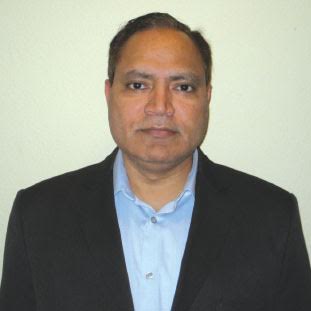 As companies increasingly move to adopt green technologies such as digital signatures in order to save paper and the environment, eSign Genie has come up as a strong contender in this arena providing them with a comprehensive digital signature solution through its SaaS platform. According to CEO Mahender Bist,"eSign Genie helps companies increase revenue, reduce costs associated with paper transactions and gain tremendous productivity by drastically reducing the contract signing time. In addition,eSign Genie enables customers to gain auditing and legal compliance of their digital transactions."Companies use eSign Genie in their sales, HR, legal,IT and procurement departments for business transactions such as closing deals, on boarding vendors and employees and automating internal workflow based transactions.
Having spent years architecting many solutions in the enterprise space,Bist found most enterprise
software to be bulky with confusing user interfaces. Additionally,cloud computing had started disrupting the traditional market place."With the growing sense of urgency for companies to go digital",said Bist."I realized the opportunity to create easy to use, comprehensive SaaS esignature software for the marketplace. My goal was to provide customers with a secure, legally compliant and convenient esignature solution.

"Companies can use eSign Genie in different ways such as uploading documents, creating reusable templates, and using embedded signing through online forms for speed and ease of use. They can also utilize the flexible APIs to integrate esignatures directly into their websites or software applications. Convenient features such as in person signing for face to face meetings and secured fields for personal information are also available. Customers such as Delaware airport and South Australia University are using eSign Genie to esign contracts. According to Bist,"Core differentiators of eSign Genie include comprehensiveness and strength of our software solutions, ease of use requiring little or no training there by reducing training expenses for companies and of course, our phenomenal customer service.

"One of the biggest issues in the esignature industry are security concerns. Says Bist,"eSign Genie digital signatures are based on cryptography, namely PKI which
gives clients a higher degree of confidence in our secured solution. "Security technologies associated with eSign Genie are 256 bit encryption, tamper proof pdfs, an authentication framework, compliances such as UETA/ESIGN/PCI,audit trail and certificate of completion. Moreover, eSign Genie's servers are hosted in a secure SSAE 16 facility that is SOC 2,SOC 3and HIPAA compliant with 24/7 security management.

Another software that Bist had developed earlier is Account Sight, an intuitive and robust time tracking and resource planning software that is used by top companies such as VMware in Silicon Valley. By using Account Sight, VMware gains valuable insights on internal projects by understanding their real time capacity resource needs.

There are many SaaS vendors in the market that have great solutions. However, eSign Genie recognizes that every company's needs are different, some industry challenges are unique and one size can't fit all. This is where eSign Genie's team spends time with their customers to understand any special requirements and provides them with creative solutions. Bist added,"We are currently also looking into creating specific integrated niche-solutions that will leverage our esignature platform. I see us expanding into verticals such as fintech and healthcare and establishing great partnerships. There is a tremendous potential for electronic signatures as many countries have yet to adopt esignatures."