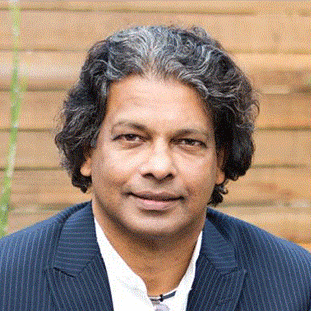 Paraphrasing the CEO, structuring sales commission reports is a problem that every firm faces while launching a product or service. "Our software product enables clients to get rid of their redundant spreadsheet records and expand their productivity curve at an optimum cost," smiles the veteran. The firm's flagship SaaS sales commission product-QCommission-helps clients calculate sales commissions and employee
incentives accurately. On deploying this flexible software, clients can configure and customize the applications rather than utilizing a standardized solution for their business process. QCommission calculates compensations, incentives, as well as flat, tiered or threshold-based bonuses. Clients can also leverage QCommission through their Salesforce or MS Dynamics CRM user interfaces to access data and streamline operations. QCommission integrates with the most popular accounting systems in the world today.QCommission also fully complies with Sarbanes Oxley regulations and can provide a unique commission plan for every individual sales professional.

"SMBs and Enterprises today are leveraging disruptive trends such as cloud technology to gain a comparative advantage over others. There is a huge shift towards cloud as enterprises are rapidly jumping on board; the primary challenge being flexibility, responsiveness to the market, and data access," says Mattel. "Although QCommission is our primary product, we are stepping into deeper waters providing a complete cloud based development and hosting environment," beams Mattel. CellarStone recently introduced Max Blox, a PaaS application development and hosting environment that enables start-ups and independent software vendors to use the platform for development and as a marketplace for their products. "MaxBlox provides the cost-effective alternative to
start-ups and fills-in the market gap for a reliable, robust, and affordable cloud application platform," says Mattel. Another unique feature of the platform is that without the requirement of tedious coding, software engineers can build a standard maintenance application, saving 60 percent of time and effort. Moreover, firms can structure the rules of workflow and navigate functions to access objects on the application easily. To offer better data security to the clients, MaxBlox is protected by user security and can also be hosted within the firewall to be accessible to the company's users securely.

The firm's integrated sales commission solution was leveraged by Magee Resources Group (MRG)-one of the top search firms in the United States. As part of a planned expansion, the client had to streamline the entire process of revenue by analyzing receipts of payment, commission checks, and P&L. The client faced major roadblocks in reorganizing paid invoices and distributing revenue amounts to commission statements as each recruiter had a different plan and every deal included numerous recruiters. By leveraging QCommission, the client was able to take one paid invoice record and process it to numerous payees' incentive plans along with providing an interface, which facilitates the import of invoice payments accurately without error.

In the days ahead, CellarStone plans to support start-ups by building many applications on a common open-source platform to reduce vendor lock-ins.