India's growing economy has led to a rapid growth in the assets of the investors. With more number of assets to take care of, wealth management and right investments have come up as the top priority for almost every individual who owns a sizeable amount of money. From corporate giants to HNIs, the flow of wealth is not always through the same stream for all.
BFC Capital offers end-to-end financial advisory solutions to meet the requirement of its customers
However, when it comes to managing these assets and wealth, everyone looks up for the same thing – proper wealth management service. Established in 2001, BFC Capital is a company promoted by young professionals with a vision to place the organization among the best Financial Service Providers.
Rendering Client-Centric Solutions
Based out of Lucknow, BFC Capital was set up with a motive to bridge the gaps in financial advisory and wealth management sector.Keeping in line with this objective, BFC has created a unique Wealth Management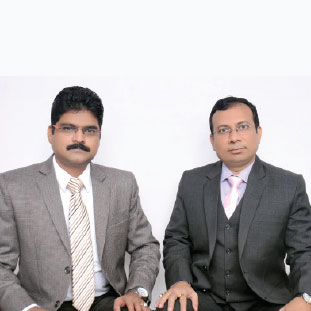 Matrix "Prodigy", which provides wealth advisory on the basis of well written algorithms. Once a customer approaches BFC, the wealth managers ask questions and based on the answers provided by the clients, the software automatically creates a product basket with a sound genuine recommendation basis. The products offered are based on the outcome of this matrix.BFC Capital operates on advisory model, giving recommendations for all wealth management products including Corporate FDs, Mutual Funds, Stock, Shares, Commodities and Portfolio Management. Attempting to make its customers financially content, the company offers unique range of services like corporate investment planning, treasury planning, financial planning which involves goal based planning, tax planning and wealth management. "At BFC, we work not just to enhance the service standards of our customers but also to provide financial wisdom to people. We assess the requirements of our
clientele, understand their profile for risk, return, liquidity and tax liability; and then after a lot of research we provide the best suited products to our customers," speaks Sharad Bindal, Chief Marketing Officer, BFC Capital.Committed to its independence, BFC Capital works exclusively for the benefit of its customers without any conflicting interests. The company takes great pride in its team which has successfully served more than 400 clients in retail advisory base and close to 150 clients in institutional segment including Government Corporations, Banks, PF Trusts and Private Corporate. With more than a decade's experience in financial advisory sector, the company has already set a trail for other players to follow. Concluding the interaction by narrating the future road map of the company, Mr. Sunil Gupta-Chief Executive Officer says, "We have plans of launching our mobile app – "MF Prodigy" and this is sure to revolutionise the idea of investment in terms of convenience and advice. This is an entirely paperless thing, where people will get advice on the basis of Prodigy-algorithm after answering certain questions. All the transactions will be executed online through the app. The app will ensure that the investors get advice as well as execute the investment transaction online within a short span of 5 minutes."