Avani Technology Solutions: Cloud based Human Capital Management Solution (HCM) with Mobile capabilities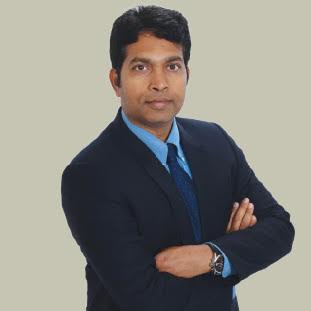 Today, the growing technology frameworks and platforms, varying complexity of business organizations, shortage of skilled developers, and various security constraints pose trenchant challenges in the enterprise mobility industry. When businesses choose to implement a mobile framework, keeping up with the changing technology landscape and managing their staff remotely becomes inevitable. "These constant changes require a steady innovation of new tools, products, and upgrades to existing business systems; and that's a huge challenge," comments Sameer Penakalapati, CEO and President, Avani Technology Solutions. Focusing on Human Capital Management (HCM), Avani, a custom-packed solutions provider, aims at updating legacy systems to cloud portal and managing them using various subscription models.
With an established competency model, Avani develops solutions that help businesses transform from using legacy ERP systems to web and mobile enabled platforms.
The company's proven methodology and practices help customers quickly upgrade to the enterprise mobile space. CEIPAL-the flagship HCM solution built by Avani is a true BYOD platform that allows customers to hire a valuable workforce and manage its employees using web-enabled mobile devices. CEIPAL has a friendly User Interface (UI), focused on adapting to new trends and technologies. The platform helps businesses in hiring and managing employees using a mobile operational structure-a true ubiquitous platform for the HCM industry.

"Our HCM platform is a cutting-edge comprehensive BYOD solution that help customers quickly transform, upgrade and up keep to the enterprise mobile space," notes Penakalapati. In addition, Avani ensures security compliances that are necessary to build a BYOD solution. The company ensures a secure and non-vulnerable ecosystem using security arrangements like SSL encrypted websites, multi-layered authentication, and centralized access management. The access management portal allows customers to remotely control and monitor their systems using web-enabled devices. "Large players are mostly servicing its customers in legacy ERP markets, but we are ahead of the bigger competition by providing enterprise mobile solutions to customers that reduce operational costs and streamlines their businesses," says Penakalapati.Avani has built a dedicated R&D team to develop cloud based
solutions that are scalable and easy to replicate in different systems. "The key is to have a dedicated engineering team with superior competency and Avani has it all," says Penakalapati. The company has successfully deployed its solutions across verticals like banking, healthcare, life sciences, and education. A non-profit organization approached Avani looking to bring more contributions from donors and citizens using outreach programs and sponsorships-this requires a large number of volunteers and full-time staff. The CEIPAL HCM was implemented to provide a platform that extended the non-profit's reach through various social networks, user groups, and job boards to hire temporary volunteers. The non-profit was able to cut-down hiring costs and the time taken for recruiting by 50 percent, while enabling higher visibility on employees, leading to an efficiently managed resource base.

Avani's solutions are developed by maintaining a constant focus on innovation. The company is looking forward to evolve from a legacy ERP systems provider to an enterprise mobile platform provider by expanding its CEIPAL platform beyond the HCM setting. "Avani's continued innovation in the enterprise mobile space helped create products lot quicker than our competitors. In less than 3 years, our products have achieved more maturity and customer base than our competitors," concludes Penakalapati.