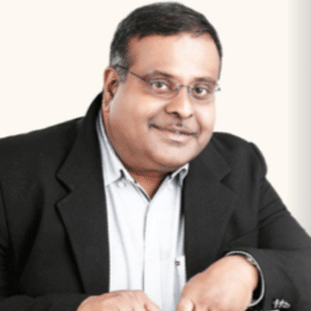 Artificial Intelligence (AI) is becoming the new face of doing business. Almost every organization, whether in the field of retail or fashion or education or banking is trying to use AI in a way possible that innovates and makes their services user friendly to provide convenience to their customers. A new study by Accenture reports that AI could dramatically boost economic growth and productivity by up to 40 percent in 2035, prompting many to sit up and take notice of the burgeoning industry. Already advances in AI-powered technologies like robots, virtual assistants and augmented reality have stimulated fervent interest from several reputed companies.
With global tech giants making huge strides in this sector, AI startups are arguably the most sought-after in today's global economy. The trend is catching on in India as well. Driven by evolving technology and a flourishing domestic market, Indian entrepreneurs are increasingly attracted toward new opportunities in AI and machine learning in real-time and advanced analytics. Taking note of this opportunity, Architect Corner, an emerging technology startup in Tactile Internet and Next Generation AI Platform was incepted in 2016.
The Genesis
The founding story of Architect Corner takes back to a time when Bhagvan Kommadi and Lakshmana Ponnekanti, two software architects wanted to start a product company. With years of experience in Artificial Intelligence, Big Data and Machine Learning, the duo was quick enough to comprehend the pain points in the systems using AI and Big Data and identify the lack of learning in the systems. Although there was availability of historical data but patterns were not used for prediction. With the inception of Architect Corner, the idea was to come up with product for prevention by prediction.
High on spirit and enthusiasm, they started functioning from the first day of January in 2016 from Hyderabad. Breaking the barriers of creating a co-founder, engineering team and an advisory board, the company acquired their first client on June where they implemented their AI Deep Learning platform. Since then, there was no looking back.At present, Architect
Corner has partners in Data Cleansing (Alteryx), IOT Hardware platform (Technosphere), Digital Marketing (Orion) and Communications as a service (QuickBlox) technology areas. ISV partners are in the areas of In-memory database (VoltDB), Graph Database (Neo4j) and No-Sql Database (HazelCast).
Architect Corner, at the moment, is working with CIO of Kansas and CIO of Chicago on smart city initiatives
The AI Scope in India
Being a part of Digital India initiative and the Smart City Governance Working Group, an initiative driven by Telecommunication Engineering Center, Architect Corner uses AI Deep Learning Algorithms in the area of Smart Cities. Giving insight on the scope, Bhagvan speaks, "Smart cities platform is likely to accelerate the e-government implementation and integrate with private partners systems effectively. Smart grid will help the consumers to forecast the utility payments, usage. Enterprises participating in Smart city initiative will achieve revenue generation, concept to order realization, new products release and improvement in time to market. AI Deep Learning Platform provides predictive analytics capabilities (Big data) for enterprises (public and private) participating in smart cities initiative to prevent unfore seen events by prediction. Architect Corner will accelerate the smart cities solution deployment and adoption in cities."
As businesses begin to rely more on data driven AI applications, the new applications lead to new business issues, security, and privacy concerns. Each government department also needs to have a transparent system for total audit-ability so one can see who did what, and when. Deep Learning platform users should identify erroneous or incomplete data to avoid misleading decisions. The new AI applications introduce a number of business, security and privacy issues which will have to be addressed. "It will be important to ensure that these intelligent applications are developed in a way that they will provide the desired benefit and that the user can trust the advice and services provided. It will be important to be able to detect and isolate infected or malicious AI programs immediately, and develop the effective policy and laws for governing their development and use, so that personal information is safeguarded and not misused," he says.
Next Generation AI Platform
Delivering capabilities to provide physical experiences remotely on wearables, haptic interfaces, tactile interfaces, biometrics,
hologram TV, connected cars, unmanned aerial vehicles (UAV), devices, sensors and smart components, Architect Corner detects and isolates infected or malicious AI programs immediately and develops the effective policy and laws for governing their development and use, so that government and citizen's information is safeguarded and not misused.

As the next generation AI Platform, Big data framework enabling payments, authentication, disaster support, remote health/delivery/sensing and control, the company counts Prevention by prediction in the area of smart cities as their silver lining.

The company, at the moment, is working with CIO of Kansas and CIO of Chicago on Smart city initiatives. Throwing light on, Bhagvan says, "We are working with Public Policy Analyst of USPS on financial and economic initiatives. Architect Corner is partnering with Carnegie Mellon University, Case Western Reserve University and University of Toronto on Smart Education initiative. We are working with Volpe National Transportation Systems Center related to Cyber Security initiatives."

In addition, the company is involved with OECD to promote policies with government to improve the economic and social well-being of people around the world. TEAM Architect Corner is working with Brazil Ministry towards Brazil's post Election economic initiatives, working with South African Ministry in Urban Planning of South African cities and towns. "We are working with Kenyan Government for Joint economic initiatives and raising funds through World Bank. We are in the process of finalizing a pilot with European Smart village initiative in Italy and raising Funds through Angel & Venture Capital for incubating startups in the area of Smart city and Smart Village initiative in Europe and India. We are also taking active part in the creation of Smart City Accelerator Fund of 10 million USD through Ask Mentor and Social Venture/ Venture capital investors," he adds.

Embracing the Journey

Architect Corner believes in an open work culture that encourages the employees. The team consists of 10 engineers and has hired Co Founders to encourage the team members to participate in engineering, sales, marketing and recruitment. With a strong track record of bottom-line responsibility for merchandise launch, pricing, marketing and promotional programs, the company has a long history of consistently growing productivity and reducing cost of operations and research for enterprises. Narrating about the future plans, Bhagvan concludes, "We have partners in London, San Francisco, Dubai and Iran. We are planning to expand into China, South Korea Indonesia and Hong Kong through partners."