AppDynamics: Proactively Monitoring Complex Software Applications Monitoring end-to-end business transaction performance Driving Real Value for Softwa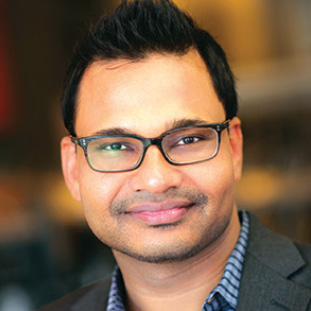 Gone are the days when monolithic application architectures underwent silo'd based monitoring, now modern applications require business transactions to be monitored across hundreds of servers. Countering this challenge, Jyoti Bansal's 2008 venture, AppDynamics empowers software-defined businesses with the ability to proactively monitor, manage, and optimize the most complex environments with the Application Intelligence Platform.
If your business runs on apps, Application Intelligence is for you-reads the tagline of AppDynamics. The platform offers fully-featured cloud, on-premise, and hybrid deployment options. Starting with user interactions, the Application Intelligence platform dynamically collects millions of performance data points across clients' applications and infrastructure. AppDynamics, then applies intelligence to instantly identify performance anomalies, enable automatic fixes and continuously measure business
impact.All this happens in real time, in production, with cloud or on-premise deployment flexibility."So even in the most dynamic production environments, you can know more and know it faster. It's more than monitoring-it's true Application Intelligence", informs Bansal. The platforms core features include Unified Monitoring and Application Analytics. While Application Analytics optimizes business and IT outcomes with real-time insights, without writing a single line of code, Unified Monitoring allows for database monitoring, server monitoring and mobile real-user monitoring. The usability advantages of the platform are multi-fold, providing end-to-end transaction tracing, code level visibility, data retention and scalability.
In one instance, with AppDynamics a large multinational networking equipment company was able to significantly improve their application visibility and business outcomes. The client was receiving 88,000 alerts a year from standard monitoring tools; of which only 3,000 were genuine alerts requiring remedial action. Through implementation of AppDynamics, the company was able to dramatically reduce false positives. The client also identified unique slow business transactions affecting services, as well as multiple configuration errors were addressed. Among other benefits, a four-to-five percent increase in memory utilization was observed across the entire platform. AppDynamics also provided a common language between
operations, development, and test and introducing the platform that enabled the client to move towards a DevOps model, which in turn had a positive impact on employee collaboration.One of the many reasons AppDynamics is so successful, is their ability to do instrumentation automatically which attracts new customers and retains current ones. With AppDynamics, customers can put instrumentation agents into their apps in a matter of minutes, as no code changes are necessary. The Application Intelligence platform informs which parts of their software code is most important. Hence, the technology helps AppDynamics customers to monitor the code and their business operations dynamically, in real time.


The success of AppDynamics has been such that in the fiscal year ending January 31, 2015, annual bookings for the company doubled to more than $150 million, fueled by broad-based demand for the company's SaaS and on-premise software. "In every aspect of our business, from product innovation and customer adoption across nearly every industry, especially finance, retail and healthcare, this has been a truly break-out and banner year for AppDynamics. I couldn't be more pleased with our continued business momentum and year-end results", states Bansal. With such behemoth strides, the company is bound to scale heights in the application management space even in the near future.