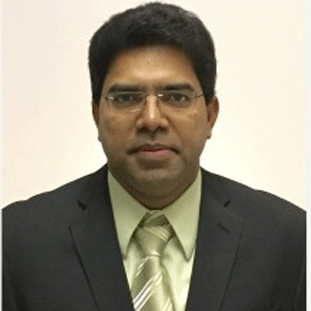 Today, every enterprise is exploring the benefits of innovative business solutions with ERP software that integrates key business processes from as e-commerce to supply chain management and financials to improve profitability. Many ERP software are available, however very few match features provided by Microsoft Dynamics NAV (Navision), its proven ERP solution trusted by over 100, 000 companies and two million users world wide. While companies know advantages of Microsoft Dynamics NAV, they require the expertise of a licensed service provider to implement it. In such a scenario, ACT Dynamics offers a complete ERP software life cycle solution including system analysis, design, development, data conversion, training and ongoing support. "As a Microsoft Certified Partner, our goal is to deliver maximum value out of Dynamics NAV to our clients," explains Abhijit Rajderkar, Founder, ACT Dynamics.
The Gainesville, FL based company
offers complete business solutions to clients with Dynamics NAV with value added applications for e-commerce website integration,credit card processing, Electronic Data Interchange, Advanced Warehousing, integrated shipping with FedEx, UPS and US Postal.

In the B2C scenario, ACT Dynamics empowers companies with seamless integration with e-commerce portals to business application Dynamics NAV. Secure online credit card processing by Charge Logic Connect eliminates potential security challenges. Further, integrated supply chain applications from partner Lanham Associates provides advanced logistics solutions for receiving, storing,and shipping the product by FedEx, UPS or US Postal using single ERP software.

On the B2B level, ACT Dynamics provides seamless data communication using Electronic Data Interchange (EDI) for market leaders like Amazon, Overstock, Target and Walmart."Being fully integrated with NAV,companies get all the tools required to make the EDI process in Microsoft Dynamics NAV easy to manage and cost efficient to deploy," explains Rajderkar. This improves data accuracy by eliminating manual data inputs. Adding to its extensive NAV services, ACT Dynamics also offers support for database used for ERP. "We provide licensing, installation, custom development,testing and ongoing support services for
Dynamics NAV and SQL Server Database," he adds.

Leveraging its expertise in the business applications domain, ACT Dynamics has assisted a number of firms with its Dynamics NAV implementations and workflow requirements."We aim to deliver services that not only fulfill the stated requirements, but also the implied needs of clients," elucidates Rajderkar. In an instance,one of the online seller for fabrics and furnishings approached ACT Dynamics when they needed business application integration with e-commerce site. ACT Dynamics helped the client document their existing workflows and recommended proven solutions with Microsoft Dynamics NAV. During implementation phase, ACT Dynamics achieved maximum utilization of ERP with integrated applications. "We not only provided new ERP software, but complete integrated business solution that covers almost all aspects of the business,"points out Rajderkar.

Realizing the rapid technology changes, ACT Dynamics is committed to expand its knowledge base with on premise or cloud based ERP installations. Moving ahead, the company plans to expand by recruiting a team of fast learners committed to delivering value to hundreds of small and mid size companies."We will continue to innovate and deliver flexible, easy to use business solutions for Dynamics NAV," concludes Rajderkar.